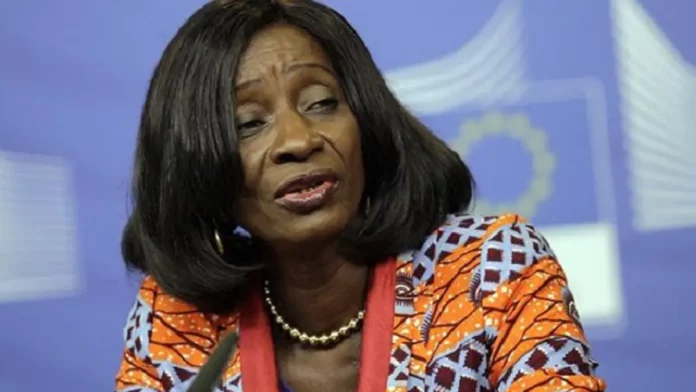 The head of the Akwetey Nantan family of Osu Alata has announced the demise of former Minister of Health, Sherry Ayittey.
"The head of the family, Nii Kofi Ayittey of Akwetey Nantan, Osu Alata, announce with deep sorrow the death of their beloved daughter and sister, Hon. Hanny Sherry Ayittey, on July 22, 2023.
"The family will announce further details in due course," a release from the family stated.
The woman who also served as Minister for Fisheries and Aquaculture Development was a biochemist and women activist.
Madam Ayittey also served as Minister for Environment, Science and Technology from 2009 to 2012.
READ ALSO: Cecilia Dapaah resigns as Water Resources Minister citing money hoarding scandal in her home