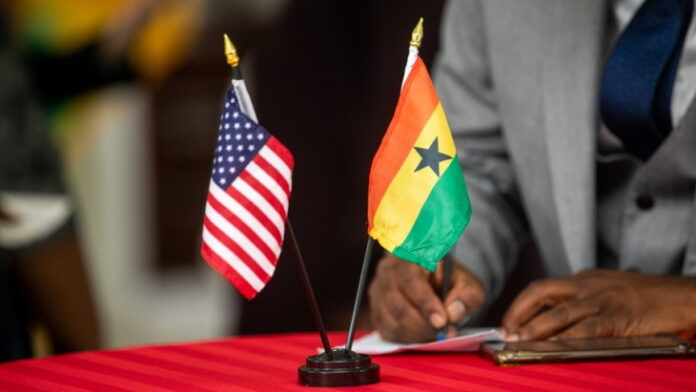 The US state report about Ghana released in April 2023 had made some damning observations about happenings in the country that puts the state in a bad light.
Citing instances of human rights abuses, extra-judicial killings, contract killings for and on behalf of the government, unjustified arrests and prosecution of journalists among other issues, the report seems to suggests many evils have befallen the state since 2020 when Ghana had her last election and sworn in President Akufo-Addo for his second term.
Have below the full report as issued by the US.
EXECUTIVE SUMMARY
Ghana is a constitutional democracy with a strong presidency and a unicameral 275-seat parliament. Presidential and parliamentary elections conducted in 2020 were generally peaceful, although there were isolated incidents of violence, resulting in as many as eight deaths, some by security forces. Domestic and international observers assessed the elections to be transparent, inclusive, and credible.
The Ghana Police Service, under the Ministry of the Interior, is responsible for maintaining law and order; however, the military, which reports to the Ministry of Defence, continued to participate in law enforcement activities in a support role, such as by protecting critical infrastructure. The National Intelligence Bureau handles cases considered critical to state security and answers to the Ministry of National Security. Civilian authorities maintained effective control over the security forces. There were reports that members of the security forces committed some abuses.
Significant human rights issues included credible reports of: arbitrary or unlawful killings including extrajudicial killings; torture or cruel, inhuman or degrading treatment or punishment by the government or on behalf of the government; arbitrary arrest or detention; serious restrictions on free expression and media, including violence and threats of violence against journalists, and unjustified arrests or prosecutions of journalists; substantial interference with the freedom of peaceful assembly; serious government corruption; lack of investigation of and accountability for gender-based violence, including domestic or intimate partner violence; crimes involving violence or threats of violence targeting lesbian, gay, bisexual, transgender, queer or intersex persons; laws criminalizing consensual same-sex sexual conduct between adults, although not fully enforced; and crimes involving violence or threats of violence targeting persons with disabilities.
The government took some steps to address corruption and human rights abuses by officials, whether in the security forces or elsewhere in the government. Impunity remained a problem, however.
Section 1. Respect for the Integrity of the Person
A. ARBITRARY DEPRIVATION OF LIFE AND OTHER UNLAWFUL OR POLITICALLY MOTIVATED KILLINGS
There were a few reports that the government or its agents committed arbitrary or unlawful killings. Offices charged with investigating security force killings include the Special Investigations Branch of the Ghana Armed Forces and the Police Professional Standards Bureau.
In February police chased a man suspected of a traffic violation into a traditional chief's palace in Yendi (Northern Region) and opened fire, killing another man and injuring eight others with stray bullets. In the immediate aftermath, police announced the suspension with reduced pay of the six officers involved, but as of November police had not released the results of an internal investigation.
On April 24, police in Nkoranza (Bono East Region) arrested Albert Donkor and brought him to the local police station, alleging he was involved in a series of armed robberies. Donkor died while in police custody hours later. In a departure from typical practice, police did not announce an operation or arrest had taken place until more than three weeks later. Protests erupted on May 18 in response to news of the death, with youths blocking roads and destroying property, including the police station. Police fired live ammunition into the crowd, killing a protester. As of November police had not concluded an internal investigation into both deaths.
During the 2020 election period, authorities, media, and observers reported as many as eight killings, with at least two killed by the National Elections Security Task Force, composed of military and police units, and at least two deaths from civilian violence. Investigations into these deaths remained pending with little progress two years after the incidents (see section 3, Freedom to Participate in the Political Process).
B. DISAPPEARANCE
There were no reports of disappearances by or on behalf of government authorities.
C. TORTURE AND OTHER CRUEL, INHUMAN, OR DEGRADING TREATMENT OR PUNISHMENT, AND OTHER RELATED ABUSES
While the constitution and law prohibit such practices, there were credible reports police beat and otherwise abused detained suspects and other citizens.  Victims were often reluctant to file formal complaints.  Police generally denied allegations or claimed the level of force used was justified.
Impunity remained a significant problem in the Ghana Police Service, particularly regarding corruption and bribery.  The investigation and complaints processes did not effectively address reports of abuses and bribery.  Results of internal police investigations were almost never publicly released.
Corruption, brutality, uneven training, lack of oversight, and an overburdened judicial system contributed to police impunity.  Police often failed to respond to reports of crimes.  In many instances, police did not respond to complaints unless members of the public paid for police transportation and other operating expenses.  The Office of the Inspector General of Police and the Police Professional Standards Board investigated claims of excessive force by police force members.
Prison and Detention Center Conditions
Prison conditions were generally harsh due to overcrowding, inadequate sanitary conditions, lack of medical care, physical abuse, and substandard and inadequate food.
Abusive Physical Conditions:  In September the Ghana Prisons Service reported prison overcrowding stood at 150 percent of capacity, an increase of 15 percent from 2021.  Overcrowding at medium-security prisons was considerably higher than lower-security "camp prisons."  The Ghana Prisons Service held women separately from men.  Although authorities sought to hold juveniles separately from adults, there were reports detainees younger than age 18 were held with adults.  Authorities held pretrial detainees in the same facilities as convicts but generally in separate cells, although due to overcrowding in convict blocks, Nsawam Prison held some convicts in blocks designated for pretrial detainees.
While prisoners had access to potable water, the quantity and quality of food was inadequate.  Meals routinely lacked fruit, vegetables, or meat, forcing prisoners to rely on charitable donations and their families to supplement their diet.  The prisons public relations officer identified feeding of inmates as a key problem and noted that the 1.80 cedi ($0.12) daily allotment per prisoner was not sufficient to feed prisoners, forcing the prison service to rely on agricultural programs and community or family donations.  The Ghana Prisons Service facilitated farming activities for inmates to supplement their feeding.  Authorities did not provide pretrial detainees food or changes of clothes.  If community or family members were not able to provide them, prisons officers paid with their own funds.
Officials held the prison population in aging buildings or abandoned public or military buildings, which despite improvements had poor ventilation and sanitation, substandard construction, and inadequate space and light.  The Ghana Prisons Service periodically fumigated and disinfected prisons.  There were not enough toilets available for the number of prisoners, with as many as 100 prisoners sharing one toilet, and toilets often overflowed with excrement.  There were no facilities to support intersex or transitioning persons.
The Ghana Prisons Service avoided large outbreaks of COVID-19 and other infectious diseases by designating certain facilities for new prisoners, testing the prisoners upon arrival, and putting them in isolation or quarantine as appropriate.  Visitors were required to prove vaccination status.  The Ghana Prisons Service had medical staff at most of the large prisons.  Most prison infirmaries had a severely limited supply of medicine.  Prisons did not provide dental care.  In prisons without dedicated medical staff, doctors visited prisons and prison officials referred prisoners to local hospitals as needed, but the prisons often lacked ambulances to transport inmates off site properly.  Religious organizations, charities, private businesses, and citizens often provided services and materials, such as medicine and food, to the prisons.
Persons with disabilities reported receiving medicine for chronic ailments and having access to recreational facilities and vocational education.  No prison staff specifically focused on mental health.
Administration:  Each prison designated an officer-in-charge to receive complaints, and they sometimes investigated credible allegations of mistreatment.
Independent Monitoring:  The government permitted independent monitoring of prison conditions by local nongovernmental organizations (NGOs), which were independent of government influence.  They monitored juvenile confinement and pretrial detention, bail, and recordkeeping procedures.  Local news agencies also reported on prison conditions.
D. ARBITRARY ARREST OR DETENTION
The constitution and law provide for protection against arbitrary arrest and detention, but the government frequently disregarded these protections.
Arrest Procedures and Treatment of Detainees
The law requires detainees be brought before a court within 48 hours of arrest in the absence of a judicial warrant, but authorities frequently detained individuals without charge or a valid arrest warrant for periods longer than 48 hours.  Officials detained some prisoners for indefinite periods by renewing warrants or simply allowing warrants to lapse while an investigation took place.  The constitution grants a detained individual the right to be informed immediately, in a language the person understands, of the reasons for detention and of his or her right to a lawyer.  Most detainees, however, could not afford a lawyer.  While the constitution grants the right to legal aid, the government often did not provide it.  The government had a Legal Aid Commission that provided defense attorneys to those in need, but the commission was often unable to do so.  Defendants in criminal cases who could not afford a lawyer typically represented themselves.  The law requires that any detainee not tried within a "reasonable time," as determined by the court, be released either unconditionally or subject to conditions necessary to compel the person's appearance at a later court date.  The definition of "reasonable time," however, has never been legally determined or challenged in the courts.  As a result, officials rarely observed this provision.  The government sought to reduce the population of prisoners in pretrial detention by placing paralegals in some prisons to monitor and advise on the cases of pretrial detainees, and assist with the drafting of appeals, and by directing judges to visit prisons to review and take action on pretrial detainee cases.
The law provides for bail, including those accused of serious crimes, but courts often struggled to come to timely decisions concerning bail or used their unlimited discretion to set bail at prohibitively high levels.
Arbitrary Arrest:  The general practice of holding detainees without proper warrant or charge continued.
On June 26, police arrested 30 lesbian, gay, bisexual, transgender, queer, or intersex (LGBTQI+) community members in Accra on spurious unlawful assembly charges after unidentified assailants attacked a birthday party.  After learning the party was for members of the LGBTQI+ community, police released the assailants and arrested the 30 community members in attendance.  Police released the activists on June 28 after the intervention of defense attorneys, later dropping the charges due to lack of evidence.  The arrest and detention process publicly identified a number of LGBTQI+ persons and cost several their jobs (see section 6, Acts of Violence, Criminalization, and Other Abuses Based on Sexual Orientation, Gender Identity or Expression, or Sex Characteristics).
Pretrial Detention:  Lengthy pretrial detention remained a serious problem.  The government kept prisoners in extended pretrial detention (up to many months) due to police failure to investigate or follow up on cases, case files lost when police prosecutors rotated to other duties every three years, slow trial proceedings marked by frequent adjournments, detainees' inability to meet bail conditions that were often set extremely high even for minor offenses, and inadequate legal representation for criminal defendants.  The length of pretrial detention exceeded the maximum sentence for the alleged crime in some instances.
Judicial authorities struggled to implement a case tracking system begun on a trial basis in seven regions.  The system tracked cases from initial arrest to remand custody in the prisons, prosecution in the courts, and incarceration or dismissal, but was not widely implemented or adopted.  Barriers included poor internet connectivity and a lack of equipment at Legal Aid Offices.
The law provides for the right of any person to challenge the lawfulness of his or her arrest or detention in court, but lack of legal representation for detainees inhibited this right.
E. DENIAL OF FAIR PUBLIC TRIAL
While the constitution and law provide for an independent judiciary, the judiciary was subject to unlawful influence and corruption.  Judicial officials reportedly accepted bribes to expedite or postpone cases, "lost" records, or issued favorable rulings for the payer of the bribe.
A judicial complaints unit within the Ministry of Justice headed by a retired Supreme Court justice addressed complaints from the public, such as unfair treatment by a court or judge, unlawful arrest or detention, missing trial dockets, delayed trials and rendering of judgments, and bribery of judges.  The government generally respected court orders.
Trial Procedures
The constitution and law provide for the right to a fair and public trial, and the judiciary generally enforced this right.  Criminal hearings must be public unless the court orders them closed in the interest of public morality, public safety, public order, defense, welfare of persons younger than age 18, protection of the private lives of persons concerned in the proceedings, and as necessary or expedient where publicity would prejudice the interests of justice.
Although defendants have the right to an attorney at public expense if unable to pay, most indigent accused persons represented themselves in court.  Defendants have the right not to be compelled to testify or confess guilt, although generally defendants are expected to testify if the government presents sufficient preliminary evidence of guilt.
In July parliament passed a law permitting the use of plea bargaining for most crimes.  As of September the attorney general had not issued guidance to prosecutors or defense attorneys on how to implement the law.
Political Prisoners and Detainees
There were no reports of political prisoners or detainees.
Civil Judicial Procedures and Remedies
Citizens had access to courts to bring lawsuits seeking damages for, or cessation of, human rights abuses.
The constitution states the Supreme Court is the final court of appeal.  Defendants, however, may seek remedies for allegations of human rights abuses at the Economic Community of West African States Court of Justice.
F. ARBITRARY OR UNLAWFUL INTERFERENCE WITH PRIVACY, FAMILY, HOME, OR CORRESPONDENCE
The constitution prohibits such actions, and there were no reports the government failed to respect these prohibitions.
Section 2. Respect for Civil Liberties
A. FREEDOM OF EXPRESSION, INCLUDING FOR MEMBERS OF THE PRESS AND OTHER MEDIA
The constitution and law provide for freedom of expression, including for the press and other media, and the government generally respected this right, although with some abuses.
Freedom of Expression:  On February 11, police arrested Oliver Barker-Vormawor, an activist critical of the government, in response to a series of Facebook posts.  After initially charging him with misdemeanor charges of making false statements, police upgraded the charges to felony treason and held him in prison for 35 days before a judge released him on bail.
Violence and Harassment:  There were isolated attacks on and harassment and arrests of journalists by members of security forces.  *Authorities later dropped many of the cases.  In February in Takoradi, five or more police in plain clothes attacked a producer with the privately-owned broadcaster Connect FM after he photographed the officers while they sat in a restaurant with their guns displayed and holding men in handcuffs*.  In the same month, police arrested the executive director of the Alliance for Social Equity and Public Accountability and a prominent morning show host for accusing the first lady of misappropriating public funds.  Authorities charged the two with the publication of false news; the cases remained pending.  In isolated incidents apparently condoned by authorities, some supporters of the ruling political party harassed and attacked journalists.
Source: Onuaonline.com|Ghana