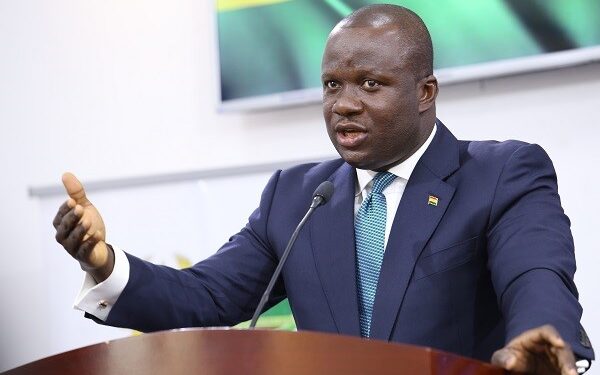 The fight against illegal mining cannot be won if politicians and other stakeholders continue to act in ways that encourage the perpetrators, says the minister of Lands and Natural Resources.
Arable lands and water bodies are still being destroyed by the activities of these miners despite investing hugely to end the menace.
Speaking at the 40th anniversary of Faculty of Renewable Natural Resources at KNUST, Samuel Abdulai Jinapor observed the battle can only be won collectively.
"We will not make headway if natural resource managers, forest managers, security personnel, and other professionals connive with the very people against whom they are to enforce government policies and laws.
"It cannot be right for opposition political party leaders to say if voted in power, they will release all jailed illegal miners and allow them to mine. Likewise, it cannot be right if ruling party leaders put their political or economic fortunes ahead of this fight. This fight must be above partisan politics before it can be won"
The minister did not mince words in calling out traditional leaders and local authorities as accomplice in the menace.
"I come from a Palace and I can say without a shred of equivocation that in most cases, no one bring an excavator to mine in a forest or chamfang to work on a river body in a community without the knowledge or passive approval of the chief, elders, opinion leaders, assemblymen and local authorities in the community. We have to begin to be blunt about this situation on our hands. It is the honest truth".
Meanwhile, the Faculty of Renewable Natural Resources at KNUST has been tasked to come out with sustainable management of the country's natural resources.
The Theme for the anniversary is "40 years of training natural resources managers: A new age for a new focus".
The alumni plan to construct a 300-seater computer and GIS laboratory for the faculty as part of efforts to enhance training natural resource managers.
By Ibrahim Abubakar|AkomaFM Onuaonline.com