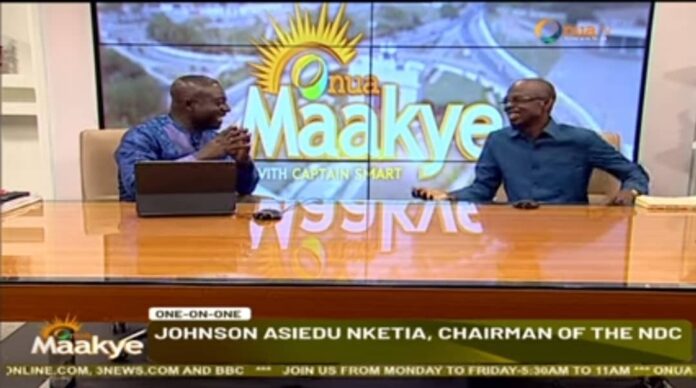 National Chairman of the opposition National Democratic Congress (NDC), Johnson Asiedu Nketia, has, on the flip side, revealed why he always eats but never grows fat.
According to him, elsewhere rather than Ghana, fat people find it difficult getting insurance compared to people of lean stature. So he has positioned his life in such a way not to become fat.
He has also indicated that he doesn't want to die early.
Speaking to Captain Smart on Maakye Thursday, August 3, 2023, General Mosquito as he is known in the political circles indicated that, every human being has a quantum of food to consume on earth and once one finishes his, he departs. In order for him not to die early, he has decided to consume his portion of the apportioned food in bits, to keep him longer on earth.
READ ALSO: Gyakye Quayson trial: NDC tells Judicial Council to stop persecuting Dormaahene over comments