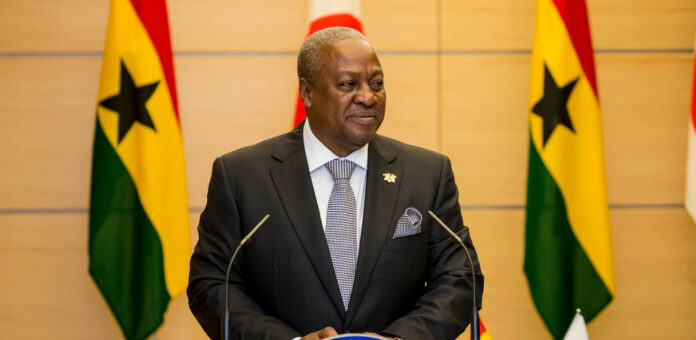 A 2024 flagbearer hopeful for the opposition National Democratic Congress says Ghanaian businessmen are willing to sell off their assets to ensure he is re-elected president of the Republic as the current administration is collpasing their businesses.
According to John Dramani Mahama, the New Patriotic Party (NPP) government has backtracked on the taxation to productivity approach they preached prior to the elections and are rather burdening citizens with more taxes.
He said the poor management of the economy has led to business owners llaying off their staff haphazardly.
READ ALSO: Adu Boahen spotted with IMF team in Ghana; has he truly been sacked?
"Businesses are laying off workers.
I know several businessmen who have laid off most of their workers because they can't afford to pay them and they come up to me and say President Mahama we are going to support you.
"Even if we have to sell property to support you we'll do that because our businesses were doing well under NDC.
"Today our businesses have all collapsed and instead they're piling up more taxes. From taxation to production, what happened to it? Today just go to any supermarket or shop and buy products and look at your receipts. Almost one third of the price you pay is made up of only taxes," he said.
READ ALSO: My greatest regret in life – Dr. UN shares
The former President assured of fighting corruption in his second coming without being a father for all.
By Felix Anim-Appau|Onuaonline.com