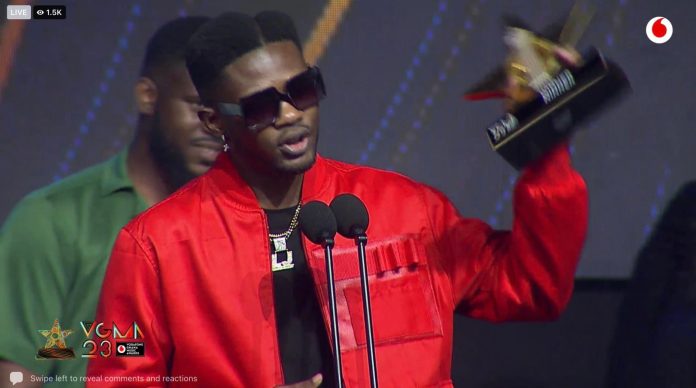 Rapper, Lyrical Joe, has indicated he is the best rapper to represent Ghana on the world stage.
He won the most coveted rap award at this year's Vodafone Ghana Music Awards (VGMA). He is known in private life as Joseph Gamor.
In an exclusive with Onua FM's Christian Agyei Frimpong on 'Anigye Mmre' show, the rapper said "I will just tell you this, if it comes out that we are taking rappers from Ghana
to represent us somewhere, I am one of the best pick you can ever have in the country.
"And they know that, you just go to Twitter and ask, name people who could represent us outside Ghana and see how many times my name will appear, they know it," he said.
He further noted he's the most sought after rapper from Ghana on Youtube because foreigners understand the language he's using.
"I'm not looking down on any of them, currently I am the most reacted to rapper from Ghana by foreigners on YouTube. That's because they understand what I'm doing.
"I will say VGMA has given my craft a status and people look at me in a different set as well. I am on your noble platform because of that. Secondly, it has motivated me to work harder, the competition is not with anyone but my previous work," he stated.
Lyrical Joe is out with a new single "win win", which features afrobeat artist Kelvin Bwoy.