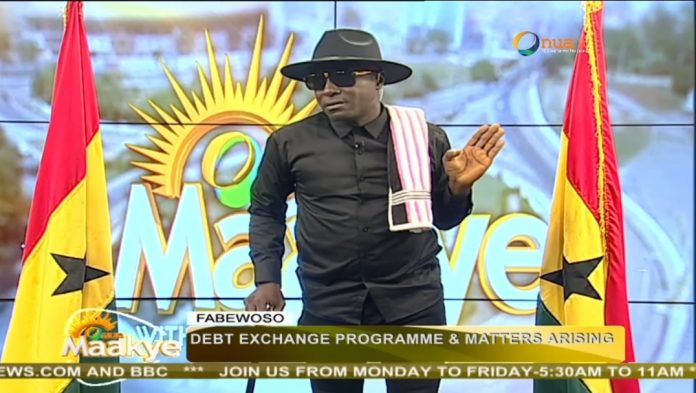 Following his exit from the New Patriotic Party (NPP) to the Convention People's Party (CPP), Captain Smart's says his rationale for the move is that "I cannot be part of the brigade of thieves."
The TV/Radio presenter says the ongoing thievery in the NPP is so worrying that being a member of the party is a dent on his image.
READ ALSO: Whether you like it or not, Mahama will come 2024 – Captain Smart 
During the 'Fabɛwɔso' segment of his show, Maakye, Friday, January 20, 2022, Captain Smart indicated Ghana has no reason to fail as a country considering the natural endowments the nation has been blessed with.
According to the broadcaster, many countries have taken the lead on development which Ghana could capitalise with her resources to succeed but has chosen to suffer due poor leadership fr the NPP and NDC.
READ ALSO: BREAKING: Captain Smart officially joins CPP
The reason for Ghana's unpardonable failure Captain Smart said is due to the NPP-NDC leadership over the years which has lost focus to propel the nation to greater heights.
He called on the youth who are tired of the two political parties –NPP and NDC –to join forces with the CPP to rescue Ghana from the nation wreckers.
"Yes, I used to be a member of the NPP but I'm no more. I removed the 'n' and replaced it with 'c' becuase the NPP are thieves. If you're a youth and tired of the NPP, NDC, come and join us to make help redeem Ghana. Today, if I take off this black that I'm wearing, I'm done with the NPP," he said.
By Felix Anim-Appau|Onuaonline.com