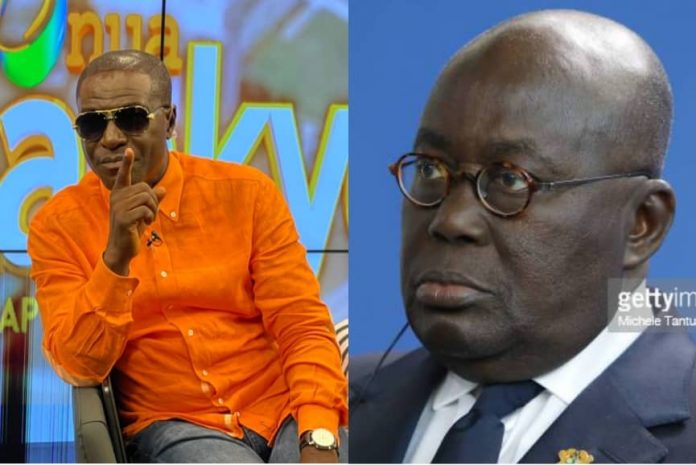 Captain Smart has likened the Akufo-Addo led government to that of a military rule.
He says the manner with which the government is imposing things on the citizens who are undergoing an unprecedented economic hardship cannot be a trait of a civilian government led by a human rights lawyer.
Ranting on his show, Maakye Wednesday, September 7, 2022, Captain Smart slamed the National Communication Authority's directive to telcos to restrict unregistered SIM cards from certain services.
Meanwhile, Captain Smart says many have not registered their SIMs due to no fault of theirs but as a result of circumstances beyond their control.
Mr. Smart says charging GH₵250.00 for a premium national identification in a country where almost 11 per cent of the total population cannot afford GH₵5.00 a day is wickedness.
"The money that was given to the NIA got finished in 7 months. And now they are charging 250 cedis for premium. I didn't know you were this wicked Nana Addo. Whilst statistics have shown that 10.9% of Ghanaians cannot afford.
Expressing his surprise over the issue, Captain Smart noted the president is probably unaware of the sum being charged to issue the Ghana card rather than that, "something is wrong somewhere."
"I think maybe Nana Addo is not aware. If he is aware and it is the same Nana Addo I know, then something is wrong somewhere. Who actually advised them to do that?," he asked.
By Felix Anim-Appau|Onuaonline.com