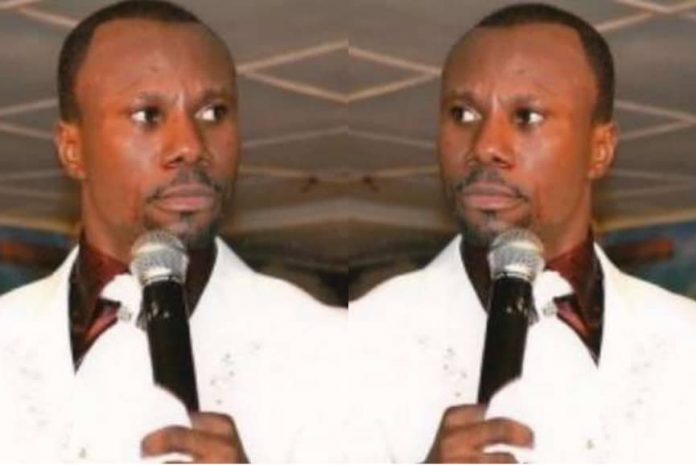 Founder and general overseer of Great Fire Pentecostal Ministry Daniel Kwame Kissi Bonegas popularly known as Bishop Bonegas has revealed that he was not called by God to become a minister of His word.
Unlike many men of God who love sharing their past experiences and how they were called by God, Bonegas, says he was born as a man of God.
Appearing on Captain Smart's show, 'Maakye' on Onua TV/FM about a fortnight ago, Bishop Bonegas averred there are three men of God; those born as men of God, those called by God and those who called themselves.
"I was not called by God. There are three types of men of God. I was born as a man of God. There are those called by God and those who call themselves," he stated, saying his coming to being was preceded by a prophecy from a prophet of God.
"My mother was an athlete. They were having sports in school and a Methodist pastor prophecised that she was going to give birth to a boy who will become a powerful man of God. That time my mother was 16 years.
"So after school she was put into apprenticeship to learn tailoring. Just three years into the training, she met my father who was married with six children already and conceived me. When my mother went home with the pregnancy, the family asked her to abort it and she refused. So for her punishment, they seized the machine she was using to learn the sewing," he revealed.
He noted he grew up before meeting his father.
"Someone came for prayers from me and he said I resembled his friend. He went home and asked my father if he had a child who is a pastor. And my father said no. So he eventually came with my father and my mother said this is the product of the pregnancy you gave me whilst learning a trade some years ago," he disclosed.
So just like Jephthah, Bonegas says he was conceived out of wedlock.
He continued that, whilst growing up, the presence of God which was upon him manifested and affected the idol worship in his family, where he had to be sent to stay with his aunt.
There, Bonegas narrated that his spirit always resisted his Aunty having sexual intercourse with the boyfriend. He said he would cry whenever they plan having sex, making him fall sick if the man forces his way out with his aunt. Upon consultation, they were informed Bonegas's spirit detested filth.
Just like Jeremiah, John Da Baptist, Jesus Christ and other prophets who were born as ministers of the gospel, Bishop Bonegas says he came out of same fate unlike Elijah, Elisha, Abraham and others who were called by God.
"So I didn't come from the world to serve God but was born with it. Nobody should compete with me because my anointing is different," he expressed.
He indicated the men of God who call themselves are the fake pastors, adding that "the spirit on a person determines whether he is a fake man of God or not."
It was recently speculated that the Bishop was crippled and even died in the process. But responding to such rumours, he clarified that "I'm not dead, I'm not paralyzed. I am still alive and organise church services."
Bishop Bonegas's church, Great Fire Pentecostal Ministry, has branches in Kumasi, Cape Coast and Accra and two other foreign branches in South Africa.
By Felix Anim-Appau|Onuaonline.com