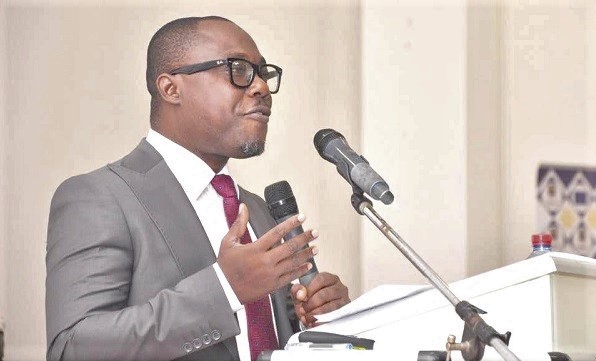 "Fellow Ghanaians, times are hard, we ourselves contributed to the hardships but I also blame some on Covid and external crises. But these are the kinds of things that we are doing to right the wrongs that we did and we expect you all to support us," this is the statement Prof. Ransford Gyampoh expected the President to make during the SoNA last Wednesday.
The University of Ghana Professor says he felt sad and angry after listening to the President for failing to take at least, part of the blame for the hardship Ghanaians are going through.
During the State of the Nation Address (SoNA) Wednesday, March 8, 2023, President Akufo-Addo insisted he has not been reckless in borrowing, sifting the country's challenges to the Russian invasion of Ukraine and the Covid-19 pandemic.
The President also argued that the country is currently servicing debts that were not contracted by his administration, insisting, "we have not been reckless in borrowing and in spending."
But speaking on the Key Points on TV3 Saturday, March 11, 2023, Prof. Gyampo said Ghana's failure to accept wrongdoing at age 66 is problematic, admonishing leadership to accept responsibility and chart a course to rally the masses.
"…But after listening to the President I was sad I was also angry because I thought that the statement was not filled with the needed candour.
"We do not even know how to admit wrongdoing. We can't even say we did it right but here we erred and these are the things we are doing differently to correct the errors.
"We are blaming all other factors external to us than ourselves. I listened to it and it made me sad because I thought the President had an excellent opportunity during the SoNA to carry all of us as citizens behind him so that we all assist."
According to Prof. Gyampo, admitting to be part of the wrongdoing and rallying support from the citizens will "soften peoples' heart and whip up that need for us to be united behind you, you whip up that sentiment of patriotism and nationalism among Ghanaians."
Meanwhile, John Dramani Mahama, the former President, has called the President and his Finance minister reckless in their spending.
READ ALSO: Akufo-Addo and Ofori-Atta are reckless – Mahama
By Felix Anim-Appau|Onuaonline.com