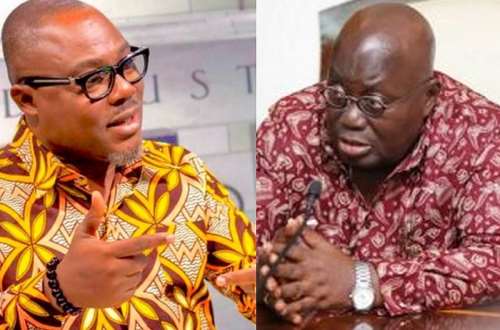 An Associate Professor of Political Science at the University of Ghana, Ransford Yaw Gyampo, believes whoever authored President Akufo-Addo's speech for the 2023 SoNA did both the nation and the President a grave disservice.
The vociferous Professor says the President should have capitalised on the opportunity he got whilst addressing the state to rally the support of the masses to aid in ameliorating the turmoil he has plunged the nation into.
But rather, he cursed external shocks and sifted blames on previous government's for bequeathing high debts to the state even though his borrowings in 6 years is more than tripple of what was incurred by his predecessors since independence.
"It was supposed to be an opportunity for the President to rally all of us behind him by admitting. At age 66 after independence we should also learn how to admit wrongdoing," Professor Gyampo told Alfred Ocansey on TV3's the Key Points Saturday, March 11, 2023.
READ ALSO: Ashaiman brutalities: Ghanaians should be protesting on the streets for Akufo-Addo's resignation – Kpebu
But after listening to the President, the Director of the Centre for European Studies at the University of Ghana said "I was sad I was also angry because I thought that the statement was not filled with the needed candour and I was thinking that whoever did that write up for the President did a great disservice to the President and also a great disservice to the nation. It didn't go well."
Meanwhile, Prof. Gyampo said he expected President Akufo-Addo to say, "fellow Ghanaians, times are hard, we ourselves contributed to the hardships but I also blame some on Covid and external crises. But these are the kinds of things that we are doing to right the wrongs that we did and we expect you all to support us."
He additionally averred the President should have told Ghanaians what he wants to do differently.
"We do not even know how to admit wrongdoing. We can't even say we did it right but here we erred and these are the things we are doing differently to correct the errors.
REAS ALSO: 'There is something wrong somewhere – Otumfuo on why galamsey fight has become a mirage
"We are blaming all other factors external to us than ourselves. I listened to it and it made me sad because I thought the President had an excellent opportunity during the SoNA to carry all of us as citizens behind him so that we all assist."
His reactions follow the President's statement in Parliament during the SoNA that, "we have not been reckless in borrowing and in spending" blaming Covid-19 and the Russia Ukraine war for Ghana's woes.
Meanwhile, John Dramani Mahama, the former President, has called the President and his Finance minister reckless in their spending.
READ ALSO: Akufo-Addo and Ofori-Atta are reckless – Mahama
By Felix Anim-Appau|Onuaonline.com