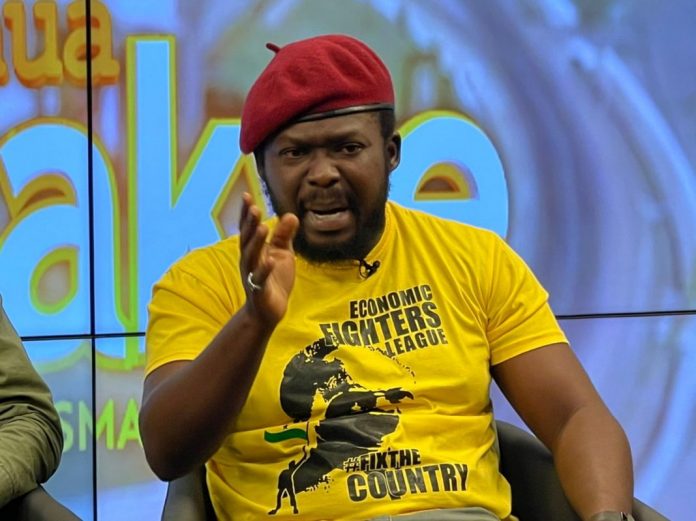 Spokesperson for the Economic Fighters League, Nii Opare Aryee has said he would have thrown his shoe at the president if he was present at the Global Citizens concert.
He said the booing and hooting amid the "away" "away" chants from a section of the youth during President Akufo-Addo's speech delivery at the concert was not enough.
According to Nii Aryee, the political promises from the president he has not fulfilled has caught some irritation around him amongst the youth.
He has been a disappointment whom the frustrated youth cannot behold in their sight.
He says the youth whom many have been rendered jobless by a failed government were at the concert to relieve stress whilst the president's presence reminded them of the frustrations they're going through.
Speaking on Onua TV/FM's morning show Tuesday, October 4, 2022, Nii Aryee said just as it happened to other presidents elsewhere, he would have thrown his shoe at the president.
His comments were in response to a statement made by Adansi Asokwa MP, Kobina Tahir Hammond, who said the youth are brainless for hooting at the president.
The MP had said old age exudes wisdom and youthfulness has nothing to offer, the reason the old Ghanaian adage suggests it's only the old woman that's consulted in difficult times and not the youth who have no wisdom but only make noise.
This is what Nii Aryee said:
"Captain, you see the global citizens concert is a youth programme and it's meant for the youth to release stress after the ups and downs and working throughout the week. Now, the president has not provided jobs for these youth and they are there to release stress and you come there to remind them of the stress they have been subjected to. The hooting was even small. If I was there, I would have kicked him with my shoe. Just as someone did to Macron in France. I would have done same," he said.
By Felix Anim-Appau|Onuaonline.com