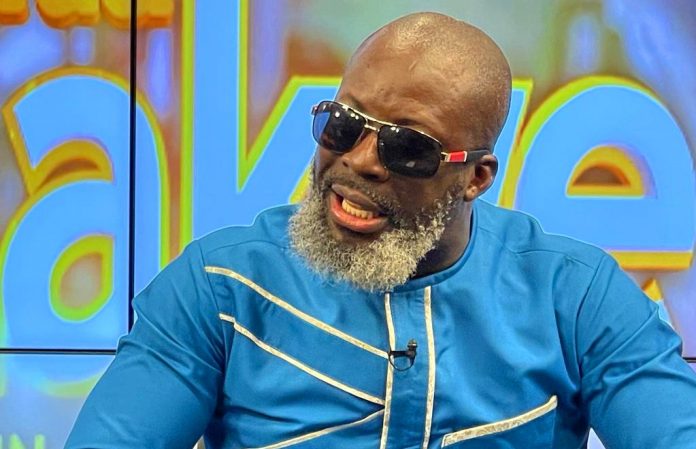 Prophet Kumchacha, known in private life as Rev. Nicholas Osei, has said he would rather go to prison than to contribute for the construction of the National Cathedral.
According to the prophet, he doesn't see the need to donate towards the project whilst the president said it was his personal pledge to God.
Secretariat of the National Cathedral launched a fund for individuals, churches and other institutions to contribute for the erection of the structure.
Since then, certain individuals have been making contributions towards the edifice.
That notwithstanding, government, which promised not to invest any public funds into the project has so far pumped some GH₵200million into it.
The amount, which was released under three different authorisations began with a GH₵142.7million as seed money for 'planned activities', a GH₵37million as consultancy fee for Sir Adjayi and Associates Ltd. in 2021 and a final GH₵25million also as seed money for the scheme in March 2022.
Details of these payments were revealed by North Tongu MP, Samuel Okudzeto Ablakwa.
But speaking on 'Maakye' Wednesday, June 8, 2022, Prophet Kumchacha averred if the contribution for the National Cathedral was compulsory, he would not pay and rather get incarcerated for that.
He said there are numerous priorities government could have channelled the sums being used on the National Cathedral into, especially in these trying times with so much economic hardship.
"It [National Cathedral] was the president's personal pledge. Why should I be the one to pay money for it? If I promise to buy a car for my wife after giving birth, can I come to you after she delivers to give me money to buy her the car? If I didn't have money why should I promise her a car? If this donation was to be compulsory, then they would have imprisoned me because I won't pay," he told host Captain Smart.
Source: Felix Anim-Appau|Onuaonline.com|Ghana