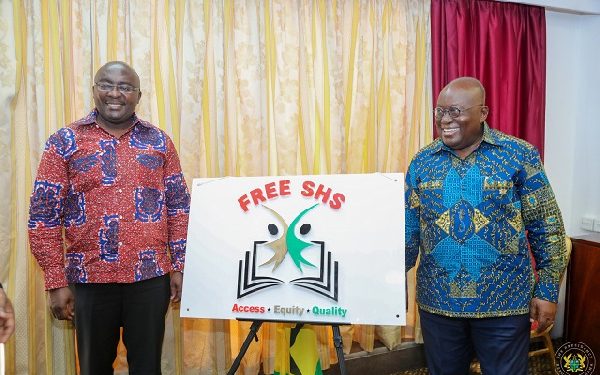 The Executive Secretary of the Institute for Education Studies (IFEST-Ghana) has professed a gloomy future for the Free SHS policy due to government's inability to properly handle it.
At the Wednesday, August 23, 2023 edition of TV3's National Level Dialogue pivoted on the theme: 'Free SHS In Perspective: Problems, Progress and Prospects', Dr, Peter Partey Anti ascribed the poor future of programme to its unsustainability.
"The future is bleak. The future is bleak because [the Free SHS Policy] is not sustainable."
He has pointed out to the stakeholders to develop alternate avenues to secure funds to sustain policy which he has described as a good one.
READ ALSO: Impunity, corruption, arrogance the prime character of the current leadership – Mahama
Dr. Partey Anti says government's reliance on the annual budget funding amount (ABFA) from the oil proceeds to finance the programme since its implementation in 2017 is a right course due to the future benefits the country stands to gain from the programme.
He, has, however, advised that alternative means be generated to support the Free SHS since any shift from government's resources towards the policy would create a problem.
"Anytime government is in trouble, the policy will be in a big mess," he suggested.
Meanwhile, a former Rector of the Ghana Institute of Management and Public Administration (GIMPA), Prof. Stephen Adei, also speaking at the same programme said "the Free SHS is not the cause of the economic crisis."
According to him, the policy has granted many children who would have found it difficult to get access to the classroom the opportunity of having secondary education.
He has held that, it would not be right for anyone to point fingers at the policy as the cause of Ghana's economic turmoil.
READ ALSO: Free SHS policy: Asante Akyim North MP calls for review