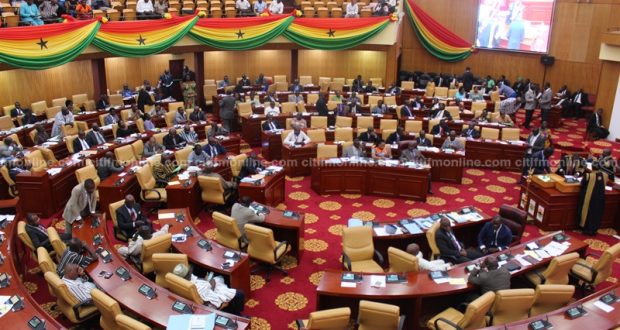 Finance Analyst, Michael Nii Yarboi Annan believes only the legislature and probably the supernatural intervention of God would save Ghana from her current predicament.
He says the current situation of the State is so precarious that local banks have lost interest in buying government bonds.
During his contribution on Onua TV/FM's Maakye – the Peoples' Assembly edition –Mr. Annan averred local banks are coerced to patronise government bonds which they oblige for fear of witch-hunt.
"If you [Ken Ofori-Atta] have not been rated junk, why do you say you need credibility to return to the international market? Local banks don't want to buy government bonds anymore but they're being forced to. The situation we find ourselves is very precarious. Where we are now, it's left with God and Parliament," he lamented.
He has attributed the current woes of the economy to the Akufo-Addo led government's second visit to the International Monetary Fund for a bailout.
Mr. Annan says the reckless borrowing of this government started in 2019 after her own version of the IMF bailout ended.
When the Bretton Woods Institute's engagement with the Ghana government ended in 2018, dating from the erstwhile Mahama administration, the NPP government led by President Akufo-Addo went for an extension, which according to Mr. Annan was this government's maiden visit.
"Our challenges come from 2019 after exiting IMF completely. This is this government's second IMF because after the NDC one ended in 2018, they asked for an extension. In 2019, the loans Ghana took was over 110% because the IMF had left," he disclosed.
The Finance expert furthered "something is just not right with the management of our economy."
In his response to whether Ghanaians are not paying taxes enough, he said "Ghanaians are overpaying taxes but the issue is, are all those supposed to pay taxes paying? Many are doing businesses without paying taxes. People make so much money and don't pay taxes and because government fears to lose votes, it ends up over-taxing those paying already and leave those who are not paying."
"The inefficiencies in our governance structure" he noted, "is making us not see the essence of the taxes we pay."
By Felix Anim-Appau|Onuaonline.com