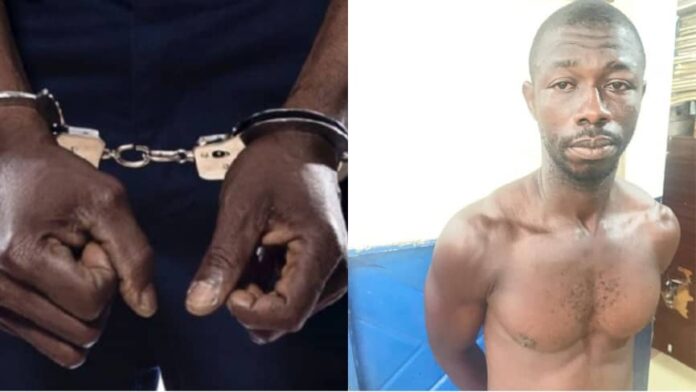 The Kasoa Ofaakor police have apprehended 45-year-old Kwabena Yeboah for allegedly kidnapping and defiling a 15-year-old girl at Kasoa in the Awutu Senya East district of the Central region. 
The victim is said to have visited her sister at Ofaakor and was no where to be found according to reports.
The suspect pulled the young lady to his room, locked her up and left for work according to reports.
He always supplied her with food on his return from work but turned to her for his sexual desires.
Co-tenants of the house said they heard regular sounds of moaning from Mr. Yeboahs room which made them report the incident to the police.
The Ofaakor Police went to the suspect's house and found the victim tied with a rope in the corner of one of the rooms and got him arrested.
The victim was sent to the hospital for medical examination whilst the suspect is currently in custody assisting the police with investigation.
READ ALSO: Teacher wrongfully jailed 20 years over defilement freed