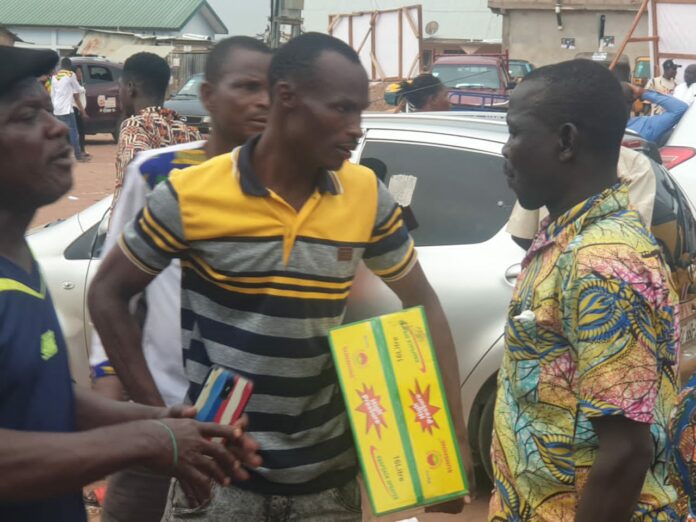 The phenomenon of vote-buying has become a norm during election periods in most African countries, including Ghana, with hundreds of cedis, sometimes dollars being spent with the aim of influencing electorate who wield the power to elect politicians for various positions in government.
Some of these monies are spent on party paraphernalia which are distributed during campaign tours and at rally grounds. The items range from pieces of cloth, farm tools, monetary incentives, and others.
While many politicians are of the view that these "goodies" that are distributed do not constitute vote-buying, many people strongly disagree.
Many international and local institutions such as CDD Ghana and CODEO have over the years called these gestures nothing but a way of buying votes and influencing electorates.
This school of thought defines vote-buying as a corrupt election practice. It is a means to entice delegates in voting for them. In Ghana, the two major political parties are gearing up for the general elections in 2024 and as part of the preparations, they are organizing primaries to elect representatives who will contest parliamentary seats and Presidential candidates.
READ ALSO: [VIDEO] Ejura Sekyedumase: Candidate showers cash on party supporters at NDC primaries 
Last weekend at the just ended NDC primaries at Ejura-Sekyedumase constituency in the Ashanti region and other parts of the country, there were reports of some candidates sharing "goodies" to party delegates to buy their votes.
In the Ejura-Sekyedumase constituency, an aspiring parliamentary candidate, Juliana Wassan, who was seen splashing money at the election grounds, is reported to have been invited by the Ashanti regional NDC Executives and the Office of the Special Prosecutor.
Reports picked up by our News team at the election grounds indicated she had promised to do more for the delegates if elected.
On the Ghanakoma show with Aduanaba Kofi Asante Monday, May15, 2023, the Member of Parliament for Ejura-Sekyedumase, Mohammed Bawah Braimah, confirmed giving each of the over 1,000 delegates Knapsack Sprayers.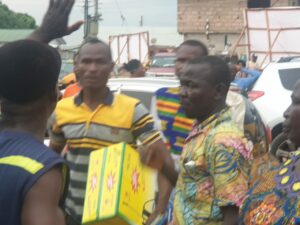 Others also presented cash to the delegates before start of the event.
At other constituencies in the country, candidates were alleged to have also distributed cylinders, wellington boots, and cutlasses branded with their photos.
By Benjamin Aidoo|AkomaFM|Onuaonline.com