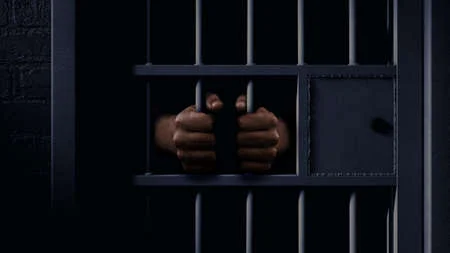 A Kasoa District Court presided over by His Worship Stephen Ofori Akrasi has sentenced to twelve months of "high labour", a driver, Joshua Amankwaa, for cursing a police officer.
Mr. Amankwaa, who pleaded guilty with explanation to the court indicated he was singled out amongst those who were onboard the vehicle and a search was conducted on him.
According to the driver, he called three river deities to invoke curses on the driver.
He was found guilty of "offensive conduct contrary to section 207 of the Criminal Offence Act 29/60".
READ ALSO: Parliament approves $710 million in 5 loan agreements at emergency sitting
His Worship Akrasi indicated in his ruling that the accused did not show remorse for his deeds, the reasons he has incarcerated him for 12 months.
"The explanation of the accused hold no water and I find him guity. He claimed that they were five on board, but it was only him who was searched and
this aroused his anger to invoke the name of the rivers he used to invoke the curse-on the complainant as Ahwerewaa, Etwa and Antoa.
"The demeanor of accused shows that he has no remorse. Accused is sentenced to 12 months in high labour," the Magistrate's ruling says.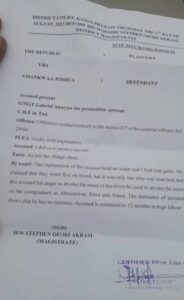 READ ALSO: OSP vs Charles Bissue: Court slaps Special Prosecutor with GHC1k cost, ordered to respond in 14 days