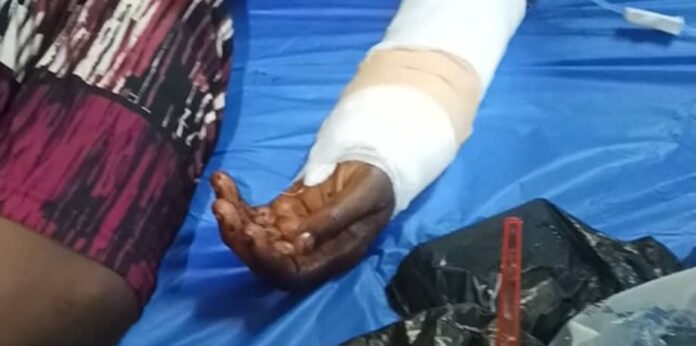 A 16 year-old girl, (name witheld) is battling for her life at the Kasoa Mother and Child Hospital after her stepfather, Stephen Essel, allegedly inflicted cutlass wounds on her.
This was after the young lady had asked her stepfather to help her conduct a safe abortion for getting her pregnant.
The unfortunate incident happened at Kasoa Ofaakor Black Gate, a community in the Awutu Senya East municipality of the Central region.
Speaking to Onua News, Ofaakor District Police Commander DSP Samuel Amfoh revealed that, they were at the station when the victim rushed to them with blood all over her cloth.
READ ALSO: C/R: Man recounts how five Fulani herdsmen gang raped his wife's sister at Gomoa Ojobi
DSP Samuel Amfoh said they rushed the victim to the Mother and Child Hospital for treatment but failed to grant an interview.
Sources close to Onua News indicate the stepfather is believed to be a land guard and has gotten the young girl pregnant for one month.
Further reports indicate the man hit the daughter with a pestle before inflicting the cutlass wounds on her.
READ ALSO: 64-year-old man impregnates two biological 14-year-old twin daughters