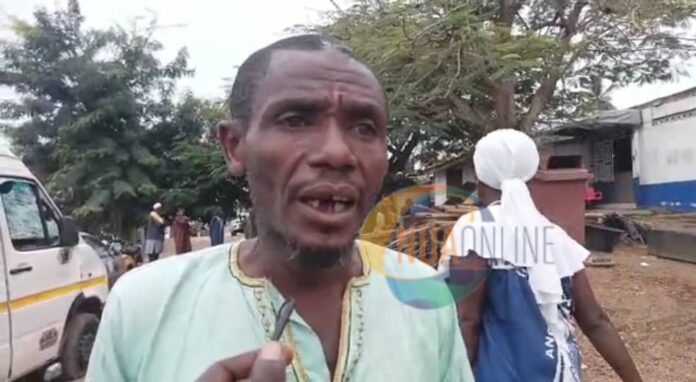 Five Fulani herdsmen have gang-raped a woman in a bush at Gomoa Ojobi in the Gomoa East district of the Central region.
The five, according to the husband of the victim's sister, barged into their compound with weapons.
The man said they tied his hands and carried his wife's sister to a nearby bush and raped her.
He said the group have turned themselves into a gang who have been going around stealing and rapping people's wives.
READ ALSO: S/R: 8 allegedly shot after police-youth clash at Damongo
Speaking with the media, the man who said he is a Fulani just like the suspects –because they spoke the same language with him when they arrived –said they headed to a different place that Saturday night, April 8, 2023 to steal but their operation was foiled by residents, running away and leaving their vehicle behind.
"They tied me up and broke the building and pounced on my wife. Luckily my wife had shouted to call someone so before the person arrived, they had eloped with my wife's sister. They took her to the bush and raped her.
"They asked my wife where I was when they arrived and they told her they've been sent to come and kill me because I'm a gossip.
READ ALSO: LGBTQ debate: 'Akufo-Addo's statement settles the matter' – Titus-Glover
"That same night they went to another place to steal but were unfortunate with their move. They couldn't carry their operation and run away but they seized their car. They've turned themselves into a gang and move about stealing and raping people. They are Fulani people. I am a Fulani and they spoke the language with me when they came," he narrated.
The matter has since been reported to the Gomoa Ojobi District Police command but no arrest has been made yet.
Source: Onuaonline.com|Ghana