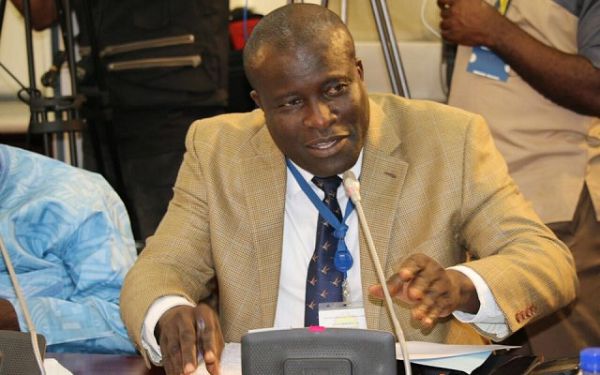 A former Member of Parliament for Tema East, Daniel Nii Kwartei Titus-Glover, has said President Akufo-Addo's statement on the LGBTQ+ activities settles the matter on the hullabaloo surrounding the issue.
According to the former MP, the President was emphatic on Saturday, February 27, 2021 when he relayed his stance on the debate at the opening of the second Archbishop of the Anglican Church of Ghana at Asante Mampong in the Ashanti region.
"I have said this before, let me in conclusion stress again, that it will not be under the presidency of Nana Addo Dankwa Akufo-Addo that same-sex marriage will be legal, that same-sex marriage will be legalized in Ghana, it will never happen in my time as President.
READ ALSO: LGBTQ: UK Parliament invites Ghana Legislators on anti-gay, other Human Right bills
"I have said it before, and let me stress it again, that it will not be under the Presidency of Nana Addo Dankwah Akufo-Addo that same-sex marriage will be legal.
"Let me repeat, it will never happen in my time as President," President Akufo-Addo had stated.
This, is what the former MP says settles the matter.
According to him, whatever the President said during Vice President Harris' visit was diplomatic talk and people might have misunderstood him including Speaker Bagbin.
READ ALSO: 'Go and tell Biden to come and apologise to Ghana' – Captain Smart's farewell message to Veep Harris
During Madam Harris' visit, President Akufo-Addo said among others that: "But in the meantime, Parliament is dealing with it and I have no doubt that the Parliament of Ghana will ensure as is done, first of all the sensitivity to human rights issues as well as to the feelings of our population and will come out with a responsible response.
"We will see what the final outcome will be and that is the stage in which I will also have the opportunity …," he said.
Many seem to have had issues with this comments from the President including Speaker Alban Bagbin who has told Akufo-Addo to stay away until Parliament finishes dealing with the issue, as it is their mandate.
READ ALSO: [VIDEO] A.B.A. Fuseini storms Parliament with kenkey and fish to demonstrate how the economy has impacted cost of living
Speaking on TV3's The KeyPoints Saturday, April 1, 2023, Mr. Titus-Glover said the President's statement at the Anglican church two years ago is what should excite the many Ghanaians who detest this LGBTQ and wants it barred in Ghana rather than taking his diplomatic statement at Harris' visit as the done deal.
"When the President went to the Anglican church to speak, he spoke about it right? I am happy you played what he said here. Akufo Addo's statement settles the matter.
"Kamala Harris, didn't she come here with the husband? This thick tall man. Why is it that in these western countries they don't entertain polygamy? They don't want their husbands to marry more than one wife? The President recently gave the daughters hand in marriage [to a man].
READ ALSO: Shadrack Arloo murder: Parliament's Defence C'ttee to write to West Hills Mall for raw CCTV footage – Affo-Toffey 
"I think the Speaker got the President wrong. He said when they pass it, then he will assent to it. And you think the President is not going to accept this? It is going to be political suicidal not to accept this," he stated.
By Felix Anim-Appau|Onuaonline.com