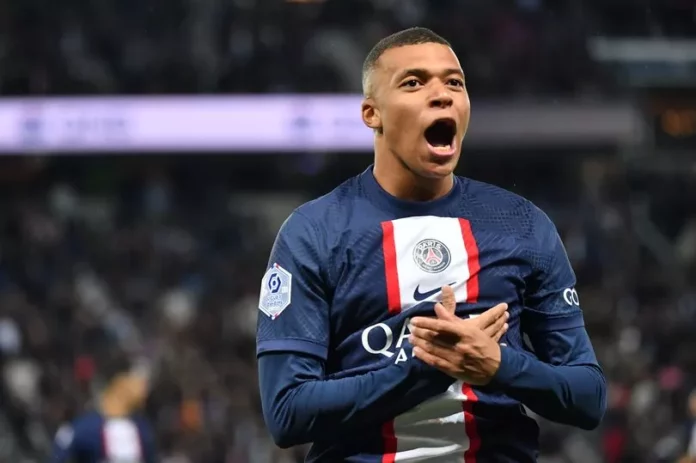 Kylian Mbappe has already sent a message to new Chelsea signing Christopher Nkunku as the Paris Saint-Germain star once more becomes the centre of attention for the football world.
Having returned from international duty and some time away on a break following a successful Ligue 1 campaign, Mbappe met with PSG's president last week having made it clear he wouldn't be remaining at the club past the end of his contract in 2024.
The 24-year-old spoke with Nasser Al-Khelaifi at their Paris training base as the France star returned to the camp ahead of preparing for the new season under Luis Enrique.
Despite signalling his intention to end his stay with PSG, Mbappe had already come out to broach the subject.
READ ALSO: Moises Caicedo signed, new captain named – What Chelsea need to do before Liverpool clash
Following reports that he had decided to join Real Marid this summer, Mbappe tweeted: "LIES…At the same time, the bigger it is, the more it passes. I have already said that I will continue next season at PSG where I am very happy."
However, Mbappe's wish to play on for the 2023/24 season with PSG didn't fit the bill for the club as they face the prospect of losing him for free in 12 months. Having now had the chance to talk over his future face-to-face, it appears Mbappe won't be staying put for long.
He has been left out of the pre-season squad for Enrique's tour of Japan and is up for sale, Fabrizio Romano reports. For around £160million ($205m), clubs across the world could be in with a shot of making one of the most remarkable transfers ever.
Chelsea, unsurprisingly, have been heavily linked with such a move. Mbappe is a player that had a trial at the club over 11 years ago and as one of the superstars of the game is an obvious attraction for American owners Todd Boehly and Clearlake Capital.
READ ALSO: Two conditions for Zidane to accept Madrid job named, one has to do with Hazard
Now, in the same week that his future has been thrown right up into the air, Mbappe has sent a clear message to one of the Blues' new signings.
Responding to a post from French teammate Nkunku, Mbappe wrote: "Going to get my popcorn [popcorn emoji]" after the 25-year-old Chelsea attacker had celebrated a first day at Cobham with the caption: "First session with the lads [wave emoji, blue circle emoji]."
The pair have played together 41 times across matches for France but mainly during a crossover at PSG. Nkunku came through the academy before leaving two years after Mbappe joined in 2017, moving to RB Leipzig in search for more opportunites. It came before Pochettino himself arrived at Parc des Princes.
READ ALSO: MP calls for shut down of NCA over SIM re-registration fraud