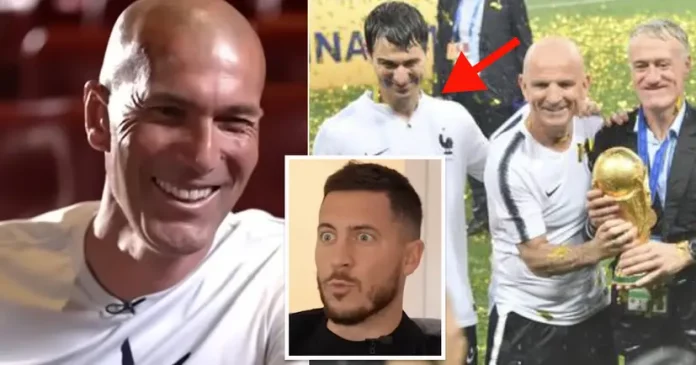 Zinedine Zidane is one of the options on Real Madrid's table in case Carlo Ancelotti leaves the club in summer.
The French tactician, who's been out of job for a while now, is seriously considering his comeback at Bernabeu, but would only say yes if two conditions he set are met, as per Defensa Central.
READ ALSO: Zinedine Zidane "offered €15m a year" to manage European giants
Keep Hazard
The Belgian has completely fallen out of Ancelotti's favour and is barely leaving bench these days. Despite his contract running until 2024, Hazard is no longer considered as part of the project and is free to leave in June.
Zidane reportedly wants to revive his career. And here comes the second condition.
Bring Dupont
Gregory Dupont was the club's head of fitness under Zidane. More than that, he also worked at Lille at the same time as Hazard represented the French side and 'was never injured', only missing one game in three years at that time.
READ ALSO: Chelsea offer three-year deal to Luis Enrique
Source: Tribuna.com