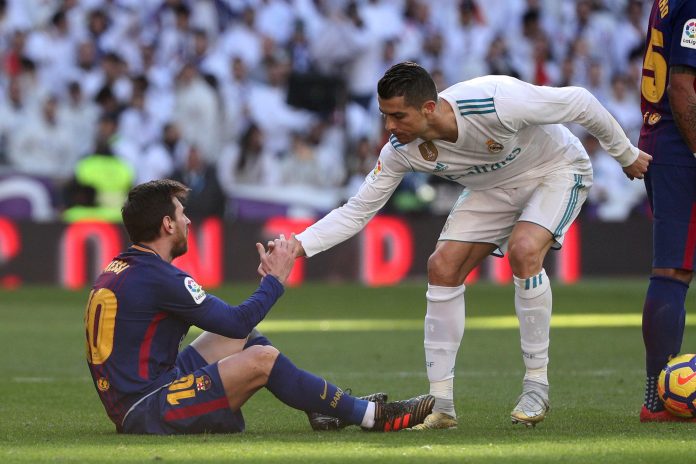 Football legends Cristiano Ronaldo and Lionel Messi have been a source of debate forany lovers of the game for over a decade now.
Records upon records are being set by the duo as times and seasons past whilst efforts are made by each other to get the other's record other his sleeve.
With Argentina winning their last international game by a whooping 7 goal margin, Lionel Messi scored a hat-trick and crossed the 100 goal margin for his motherland, setting a record that seems utterly impossible for the Portuguese legend to equal.
The video below has all the details.
READ ALSO: Messi scores 7th hat-trick for Argentina as he passes 100th international goal