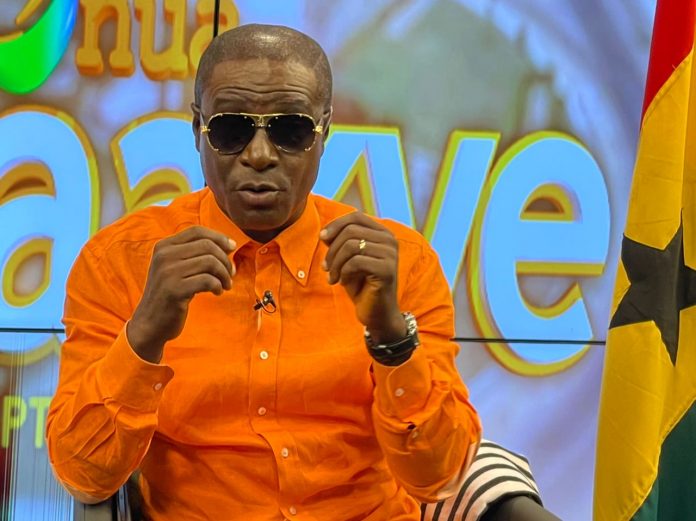 Blessed Godsbrain Smart, host of Onua TV/FM's morning show, 'Maakye' has said Ghanaians would one day arise like it happened in Sri Lanka.
He says the Jubilee House would be occupied peacefully, including the office of the President to demonstrate the grievances of Ghanaians to leadership.
Citizens of Sri Lanka took over the seat of the presidency during their protests to register their economic ordeal to leadership, demanding the resignation of the President and the Prime Minister.
They entered the President's mansion, sat on his dining table, swam in his pool, slept on his bed, bathed in his bathroom among a host of other activities.
The protest has led to an announcement by the president saying he will resign Wednesday, July 13, 2022.
This is what Captain Smart has asserted will be replicated at Ghana's Jubilee House.
Speaking Tuesday, July 12, 2022, vociferous Captain Smart expressed disappointment in founders of pressure group, OccupyGhana, who couldn't "occupy a single room in Jubilee House."
However, when Ghanaians take their turn of the Jubilee House invasion like it happened in Sri Lanka, every single space would be occupied according to the broadcaster.
"One day we'll definitely arise. We'll be so peaceful like Sri lanka. We'll enter the Jubilee House. There are some learned colleagues in this city who said OccupyGhana but they could not occupy a single room in Jubilee House.
"But there is a day coming we'll occupy every single space in Jubilee House including the office of the president. And we'll ask them just one question, so what happened?," he intimated.
By Felix Anim-Appau|Onuaonline.com|Ghana