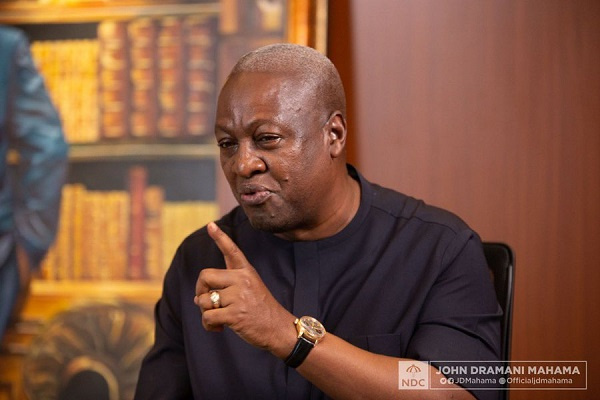 Former President John Dramani Mahama says the money meant for fighting against the Covid-19 pandemic was squandered by government.
He has said the uneconomical dissipation of the funds in the year 2020, especially at the electioneering period is the reason Ghana is confronted with its current economic upheavals.
"The economic problem we are facing stem from imprudent election-related expenditure and reckless decision-making in the management of the economy.
At a forum on the Economy in Accra Thursday, June 30, 2022, the NDC's 2020 flagbearer said "this also includes the way the windfall from Covid was used. Covid was an adversity but in adversity was opportunity. As a result of Covid multilateral institutions gave us money, we took extra money from the Bank of Ghana and just misused it. That money would have cushioned this crisis that we are going through."
Meanwhile, the Minister of Finance, Ken Ofori-Atta, has told Parliament that the government was prudent with Covid-19 resources to help protect lives and safeguard jobs.
Mr Ofori-Atta said every penny mobilised was used judiciously to enhance the country's ability to contain the pandemic.
He also described the pandemic as the biggest shock to have hit the economy so far, hence the decision by the country to deploy all available resources to contain the effects on lives and businesses.
Answering questions on how funds mobilised to support the COVID-19 fight were expended, the minister said it was untrue that the government was running away from accountability.
"Mr. Speaker, I believe that this presentation demonstrates Government's commitment to accountability and transparency. All programmed, mobilised and utilised funds have been duly reported on. As a Government, we continue to operate an open-door policy and welcome any opportunity to engage in the national interest," he said.
He explained that an amount of GH¢18.19 billion was mobilised in resources while GH¢12.04 billion was spent.
By Felix Anim-Appau|Onuaonline.com|Ghana