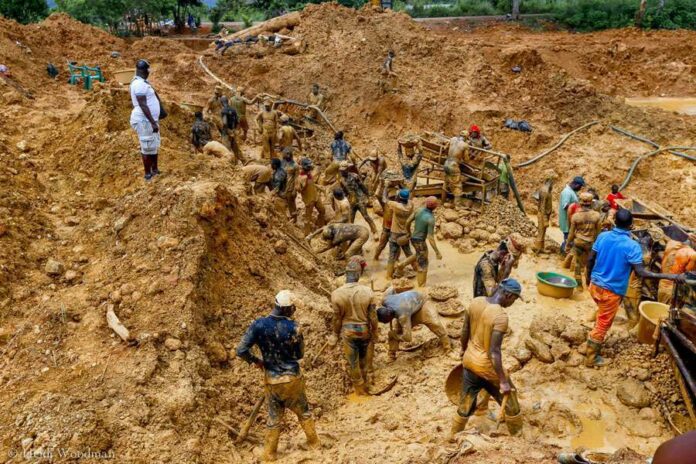 Daasebere Osei Bonsu II, the Paramount Chief of Mampong, has shared his experience with illegal mining (galamsey) in his paramountcy and how he fought it, urging his colleague chiefs to emulate same in their respective jurisdictions.
The galamsey menace has become a problem several governments have been battling in the country and Daasebre thinks the traditional authority can play a role in overcoming the canker.
Apart from challenging the Minerals Commission for sitting aloof to allow galamsey prevail in many communities, the Mampongmanhene says he personally kicked the illegal miners out of his paramountcy and wants other chiefs to do same.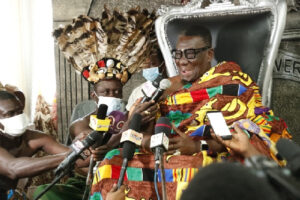 "Some of the paramountcies have to be very bold and stick their neck and chest out to challenge the Minerals Commission and the others.
"Far from sounding boastful I kicked them out of my kingdom so they can't come to Mampong and dig any hole for gold. I have set the pace and now others within the Ashanti kingdom paramountcies have been bold and assertive in challenging the Minerals Commission so please be bold," he said at the 32nd Christof Heyns African Human Rights Moot Court Competition being hosted by the Kwame Nkrumah University of Science and Technology (KNUST), Kumasi.
The Christof Heyns African Human Rights Moot Court Competition is the largest gathering of students, academics and judges around the theme of human rights in Africa.
The annual event brings together all law faculties in Africa, whose top students argue a hypothetical human rights case as if they were before the African Court on Human and Peoples' Rights.
The Competition continuously prepares new generations of lawyers to argue cases of alleged human rights violations before the African Court.
Since its creation in 1992, 170 universities from 47 African countries have taken part in this permanent fixture on the Africa legal education calendar.
The Moot has been a catalyst for the establishment of the leading programmes in the field of human rights teaching and research in Africa. In 2022, the 31st edition of the Moot Court Competition was hosted at The British University in Egypt, Cairo. The event brought together 45 teams from 19 African Countries.
READ ALSO: Asantehene, Ga Mantse, Bawumia grace Anlo Hogbetsotso festival