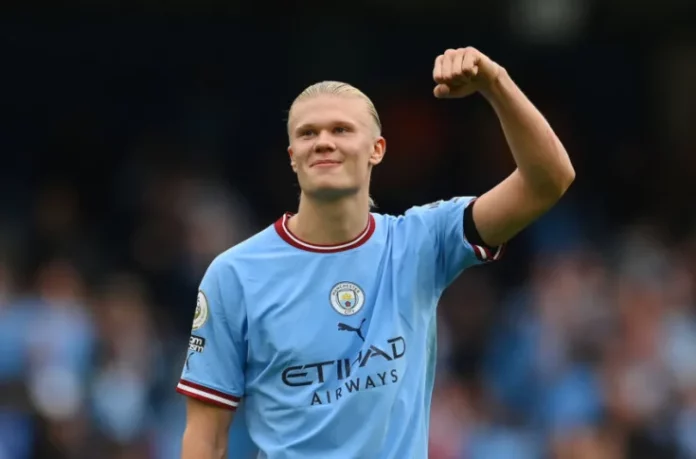 Erling Haaland might have joined Manchester City last summer, but there is already speculation about Real Madrid being a future destination for the Norwegian superstar.
Rumours have suggested that there is a release clause in his contract, that will become active from the summer of 2024. There might be a lot more at play when it comes to a potential move to Santiago Bernabeu than just that.
Haaland might very well be the best striker in the world already. In fact, he might very well be the best player. According to stats from Transfermarkt, the Norwegian has scored 48 goals in 41 appearances for Manchester City this season.
Thus, it is not hard to see why Real Madrid might be interested in a future move for Haaland. Especially with Karim Benzema now 35 years of age and struggling to remain fit for any considerable length of time.
Benzema is a Real Madrid legend. But sooner or later, the club have to find a long-term replacement for him. Haaland could be the perfect player to take up the Frenchman's place in the team. It will not be easy to sign him though.
Massive Haaland to Real Madrid transfer update
As reported by AS, Haaland's arrival at Real Madrid depends exclusively on the club being able to convince him. More with the sports project and the possibility of winning the Champions League and Ballon d'Or than with the economic issue.
It remains to be seen if the club are able to do that or not. But it goes without saying that someone like Haaland would be a dream signing and can be the face of the team for years to come.
At the same time, the club have been linked with a move for Kylian Mbappe in the summer of 2024 as well, when his contract runs out. Imagine them both in the same team.
Source: The Real Champs