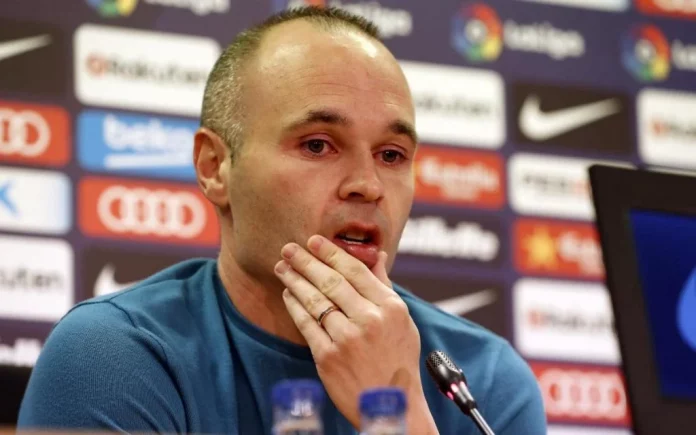 Lionel Messi's World Cup win will not settle the debate on who is the greatest ever footballer to grace the planet, Barcelona legend, Andres Iniesta, has insisted.
Messi has long been considered among the best of all time.
READ ALSO: Qatar explains why Messi wore black robe during World Cup trophy presentation
However, many observers insisted he needed a World Cup title to cement his status alongside the likes of Pele and Diego Maradona.
READ ALSO: Why FIFA has refused to make Argentina no.1 in rankings despite winning 2022 World Cup
Iniesta, who played together with Messi for over a decade at Barcelona, has now said the 35-year-old's standing in the game will always be up for debate despite Argentina's thrilling win against France on Sunday.
He says Messi has been the greatest of all time (GOAT) even prior to winning the Mundial.
"For me, Messi is the best with or without [winning] a World Cup.
"I am sure anyone who doesn't view Messi as the best will find an excuse to keep seeing it that way, regardless of whether he won the World Cup or not," Iniesta told ESPN.
READ ALSO: Argentina gets record $42 million for winning World Cup; See how much every team got as prize money
After winning the Copa Del Ray earlier this year, Argentinian fans who in some years back hooted at Messi for losing the tournament on home soil had told him he is one of their greatest and a legend with or without the World Cup.
This, many believe relieved Messi from so much pressure to lift the trophy, contributing to his stunning performance and consequently lifting the trophy.
Source: DailyPost