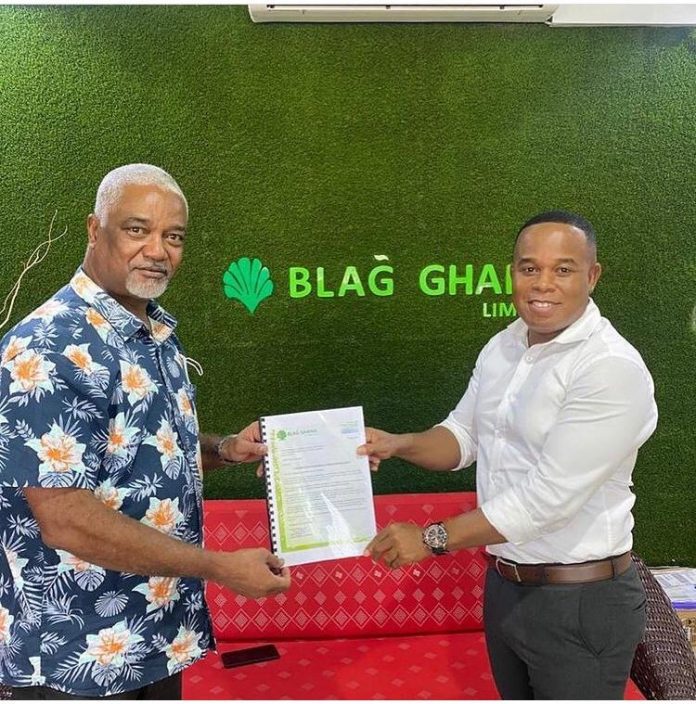 <![CDATA[
The Mfantsipim Old Boys Association (MOBA) has signed a contract with artificial turf expert, the BLAG Ghana Limited, for the construction of artificial turf on the school's compound in Cape Coast.
The construction, which is being sponsored by six year groups namely: 1961, 1971, 1981, 1991, 2001 and 2011, is expected to commemorate the Mfantsipim Senior High School's 145th anniversary celebration.
At the contract signing ceremony, the Sponsoring Youth Group chairman, Capt. Ahmed Bedwei, explained the importance of having artificial turf in the school. He said having a FIFA certified pitch at the school would help produce high-level sportsmen on campus.
Capt. Bedwei described the project as giving back to their alma mater, as well as helping to unearth and nurture football talents in the school.
"As old students of this prestigious school, we decided to build this artificial turf to help promote international standard football at Mfantsipim and we believe it will serve its purpose.
"It is our anniversary and we decided to construct this edifice on the compound to mark it in grand style by unearthing and nurturing talents," he said.
Contractor's assurance
For his part, the Chief Operating Officer of the BLAG Ghana, Mr Eddie Dankwa, said his outfit would begin work immediately and promised to deliver the project on time.
Mr Dankwa said the edifice, when completed, would offer students in Mfantsipim the chance to play on a FIFA certified artificial field.
He also commended the old students for exhibiting such an initiative to construct this field for the school to offer opportunities to students who wish to pursue a career in football.
]]>