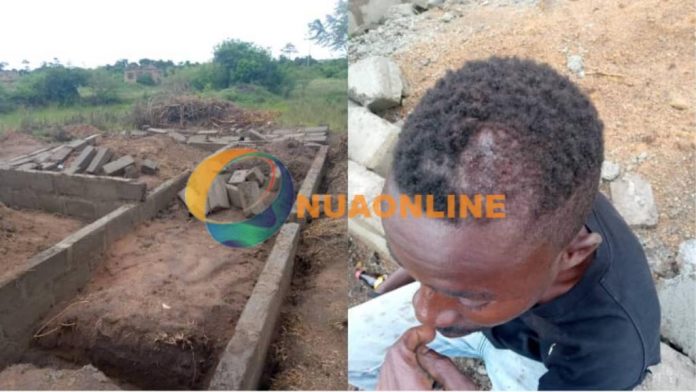 Residents of Milinium City, a suburb of Kasoa in the Gomoa East District of the Central Region are calling on the Inspector General of Police Dr. George Akuffo Dampare to help halt activities of landguards who have been tormenting them in the area.
According to some aggrieved residents , Landguards are seriously terrorising them on daily basis destroying lives and properties, a situation they described as disturbing and worrying.
Some victims whose buildings have been destroyed by the landguards narrating their ordeal to Onua News' Nana Yaw Asare hinted the landguards are being sponsored by some chiefs in the area and as such calling on the lGP to intervene as quickly as possible.
"We are living in fear in Milinium City since the activities of Landguards is too pathetic. Nowadays Landguards goes to the extent of collecting digging fee, roofing fee, plastering fee, painting fee , tiling fee and others," some said.
"The landguards came when I was building. They seized my tools and beat me up. They destroyed all my things. The IGP must intervene. What they're doing at Millennium City is not good at all. The Amankrado claims the land belongs to him. They've destroyed a lot of our properties. The police assured us of inviting them after they assaulted me but as we speak, they haven't invited any of them," one man narrated.
"Whenever I come to site they come and destroy our tools and say we should go and see some Mankralo. They say he is called Kwesi Alhaji. We are pleading with the IGP to come and investigate the matter to ensure peace prevaill in here," another man added.
Source: Onuaonline.com|Ghana