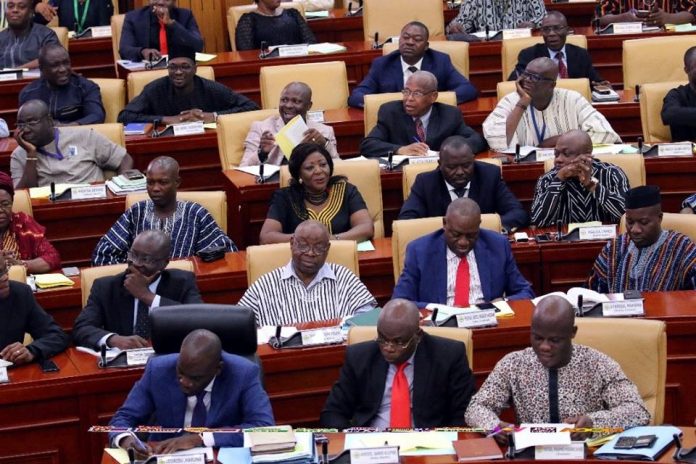 The Minority in Parliament has foiled attempts by government to amend portions of report of the Finance Committee on the $750 million African Exim Bank facility.
The Committee's report quoted Finance Minister, Ken Ofori-Atta, as having told the Committee the reserves of the Bank of Ghana have dwindled from $9billion to $3billion.
Chairman of the Committee, Kwaku Kwarteng, in moving the motion for amendment of the Committee's report indicated the reserves rather dwindled from over $9billion to 7billion and not 3billion.
"We reported that International Reserves of the Bank of Ghana (BoG) had declined from $9billion to $3billion. Mr. Speaker, this was an error. It was an unfortunate oversight. According to the BoG, the Gross International Reserves of the country was $9.7billion at the close of December 2021. This declined to $7.68billion at the close of June 2022," he rectified.
Meanwhile, the former Deputy Minister of Finance noted "in terms of net international reserves, the country closed December 2021 with $6.08billion. This position declined to $3.58billion at the close of June 2022."
"Mr. Speaker the error is regretted and I request the Clerk at table to ensure that all the records are accordingly corrected. I thank you Mr. Speaker, I will table this for the House," he apologised.
But the Minority through Ranking Member for the Finance Committee, Cassiel Ato Forson and Minority Chief Whip, Mohammed Muntaka Mubarak rejected the move.
The Majority Leader, Osei Kyei-Mensah-Bonsu, has meanwhile, indicated the Finance Minister would have to tell the House the real figures, and where there is doubt, the Central Bank Governor would be invited for questioning.
By Komla Klutse|3News|Onuaonline.com