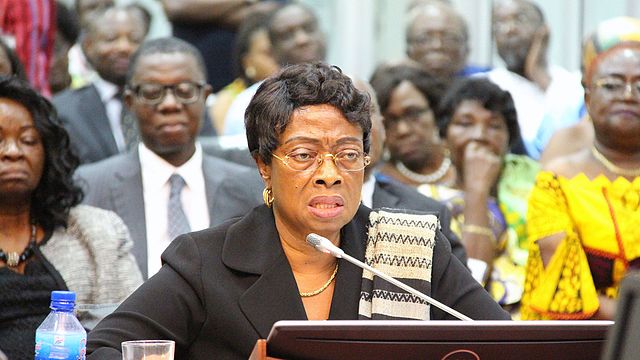 The Alliance for Social Equity and Public Accountability (ASEPA) has given a 7-day ultimatum to the Board of the Covid-19 Trust Fund to render proper account on the Fund to Ghanaians or face a probe from CHRAJ.
In a statement signed by its Executive Director, Mensah Thompson, the Alliance says the account rendered by the Chair of the Fund, Sophia Abena Boafowaa Akuffo, was not detailed.
The former Chief Justice had said a total donation of GH₵52million has been mobilised whilst a sum of GH₵43million has been expended, leaving a balance of GH₵9million.
But ASEPA believes the Board could have done better by detailing what the GH₵43million was spent on, and that the former President of the African Court for Human and Peoples Right and her team come with a better explanation.
He has asked all Ghanaians who are willing to contribute to the Fund to suspend their donations until proper account is rendered to Ghanaians.
Read the statement below:
Press Statement
ASEPA GIVES COVID-19 TRUST FUND ONE WEEK ULTIMATUM TO PROVIDE A COMPREHENSIVE ACCOUNT ON THE FUND OR FACES CHRAJ INVESTIGATIONS
ASEPA has learnt with troubling concern a shoddy accounts provided to the media yesterday by the Chairperson of the Covid-19 trust fund Madam Sophia Akuffo.
In addressing the Press madam Sophia Akuffo revealed that a total of GHC52million was accumulated in the fund so far, GHC43million expended on Projects, PPEs and other ancillary expenses leaving only GHC9million.
First of all, we are in no position to give lectures on transparency and accountability to Madam Sophia Akuffo who is retired Chief Justice and a former President of the African Court for Human and Peoples Right and knows the law better than any of us.
Unfortunately in this instance we need to let the former Chief Justice understand clearly that she cannot account for public funds like some church offering where she takes a microphone and announce that she have received X amount in offertory and spent Y amount without much details.
There are processes and internationally acceptable standards for accounting for public funds, the Public Financial Management Act provides clear cut guidelines for financial reportings on public funds and we are disgusted by this shoddy accounting done by the Covid-19 trust fund yesterday whiles unethically asking for people to donate more funds.
We are therefore giving the Covid-19 trust fund a 7 days ultimatum to provide a detailed accounts of the Covid-19 trust fund with comprehensive details on the revenues received and detailed report on the expenditures so far.
In the interim, we entreat all well wishers and well meaning Ghanaians who wants to support or donate to the Covid-19 trust fund to suspend or put the donation on hold until proper accounting is done on the funds received so far in accordance with public financial management regulations.
After exactly seven days if this is NOT done, we shall file a formal complaint with CHRAJ and demand a full scale investigations into the fund.
Signed:
Mensah Thompson
Executive Director, ASEPA
0542120628