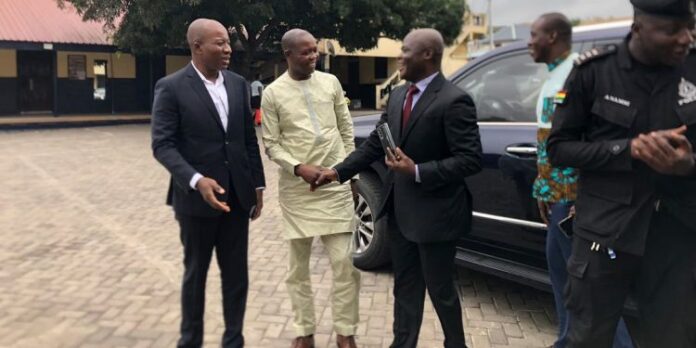 The Minority in Parliament says it wants to deliver its petition to the governor of the Bank of Ghana, Dr. Ernest Addison, when it embarks on its protest on Tuesday, September 5, 2023.
The members have communicated that delivering the petition to Dr. Addison is one of the key things they are looking up to, the reason it was highlighted in their discussion with police Wednesday.
Speaking to journalists on the sidelines of a closed-door meeting with the police, Member of Parliament for Bawku Central, Mahama Ayariga, said they are expecting the police to relay their demand to the governor for him to meet them in person during the protest.
"One of the key issues in our demand, when we met with the police, is that we want the governor to be the one to receive our petition and that is why we must march to the Central Bank building itself so that he can come down and receive the petition himself. And we insisted on that position, and so I believe the police will convey our demands to him and I believe that he will make himself available," he stated.
The Minority in Parliament is demanding the resignation of the Governor of the Bank of Ghana, Dr. Ernest Addison, together with his deputies, for superintending over the GHC60.8 billion loss incurred in 2022 per their Annual Report.
The group of parliamentarians is also calling for the resignation based on the construction of a new Bank of Ghana head office at a cost of US$250 million whilst also running at a negative equity of GHC55.1 billion.
It gave the governor and his deputies 21 days to resign or they picket the central bank's premises for the government to go.
The Minority, in a letter to the police, listed some areas it intended using to deliver their petition at the Bank of Ghana. But the police have asked them to change their route and destination in the interest of public order, public safety, and running of essential services.
The Minority was invited by the Greater Accra Regional Police Command on Wednesday, August 23 ahead of the September 5 picketing.
READ ALSO: NPP's Owusu-Bempah wants BoG to sit up, come clean on GHC60.8 billion loss