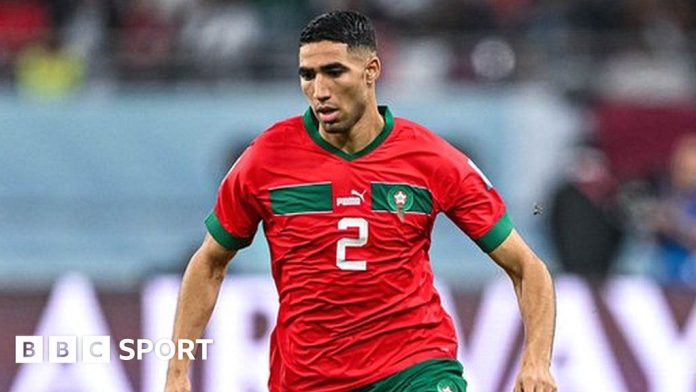 Achraf Hakimi's lawyer Fanny Colin has described the rape allegations against the Moroccan football star as "false."
"The accusations against him are false. He is calm and is at the disposal of justice," the lawyer told French news outlet Le Parisien.
The lawyer made her statement amid the allegations targeting the Moroccan football player, who plays for Paris Saint Germain (PSG).
The allegations appeared online after Le Parisien's news report on Monday, announced that French police opened an investigation into the player's alleged involvement in a rape case.
A woman made a report at a police station, accusing the 24-year-old football star of allegedly raping her on January 16.
The plaintiff said that she knew Hakimi through Instagram, claiming that she met him for the first time in person in January at the athlete's home.
The accuser claimed that the football player was alone at the time of the alleged rape incident based on social media posts that showed his wife and two children were on vacation in Dubai.
The Parisian report on the incident surfaced on the same day that Hakimi attended the FIFA Best Award on Monday.
During the award ceremony, Hakimi was announced among Men's World 11, recognizing the best football players that would make an exemplary football team.
On Tuesday, Spanish news outlet Marca stressed that Hakimi is reportedly "confident" of his innocence.
Hakimi is one of the most renowned football players. His popularity increased following his spectacular performances during Morocco's historic run at the 2022 World Cup.
Hakimi and his partner Hiba Abouk have two sons. The athlete and his wife became parents first to Amine, their first child in February 2020.
The couple celebrated the birth of their second baby boy Naim in February 2022.
READ ALSO: Senegal rule out June friendlies
Source: Morocco World News