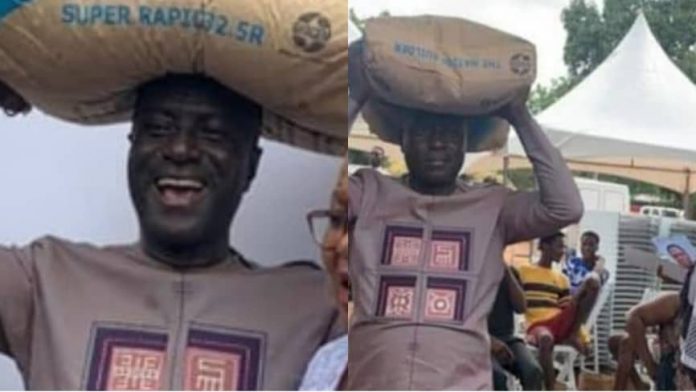 Host of Maakye on Onua TV/FM, Blessed Godsbrain Smart is asking the Board of Trustees of the National Cathedral the use of the cement he has provided for the project so far.
Captain Smart as he is popularly known says the value of work done so far at the site compared to the amount spent on the construction do not tally.
Whilst ranting on his show Monday, June 20, 2022, Mr. Smart asked that the Board of Trustees account for the monies spent so far since government says the Board is responsible for the disbursement of the fund.
After the launch of the project, the broadcaster promised to provide 100 bags of cement towards the project at the end of each month.
Aside from that, a fund was launched for people to contribute towards the edifice, aside from the the GH₵200million government has churned in so far, including the GH₵32million paid Sir Adjaye and Associates as consultancy fees.
After visiting the construction site to take videos following the controversies that spurred after North Tongu Legislator, Samuel Okudzeto Ablakwa revealed the sums government has been pumping into the cathedral so far, he has been asking:
"Where is the money? Whoever is in possession of any of the money should bring it. The government says they don't disburse the funds but rather the Board of Trustee.
Is this the representation of the money given you so far? Where is my cement? What did you use it for? Can this represent the money spent so far?
I'm asking the Board of Trustees because the government says the money is disbursed by you."
Watch him speak on the issue on his show this morning.
By: Felix Anim-Appau|Onuaonline.com|Ghana