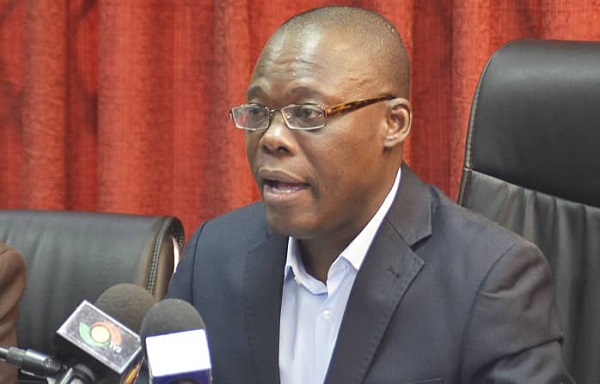 General Secretary of the National Democratic Congress (NDC) Franklin Fifi Kwetey has indicated the successful primaries of the party is the first step they are taking to flip power from the ruling New Patriotic Party (NPP).
Addressing the media Sunday, May 14, 2023, right after the declaration of results, Mr. Kwetey assured supporters of the umbrella fraternity and the entire nation that the NDC will redeem Ghana from the poor leadership of the Akufo-Addo led administration.
He says the confidence reposed in the party leadership and the former President as the flagbearer will not be in futility as they will do everything possible to save Ghana from the bad leadership the NPP has given Ghanaians.
"For us this is the beginning of the journey towards 2024 and we want to assure all of our supporters across the length and breath of our country and also the larger population of Ghana that we are definetly going to make sure that this is the first of a long journey towards ensuring that we salvage this country come December 7, 2024.
"We are going to do everything possible to ensure that the confidence that is reposed not just in the leadership of the party but through this election, the confidence that has been reposed in His Excellency John Dramani Mahama, that confidence is not to go down at all," he stated.
The Saturday, May 13, polls elected former President John Dramani Mahama with a whooping 98.9 per cent of the votes cast.
READ ALSO: John Mahama wins NDC presidential primary with 98% of valid votes cast