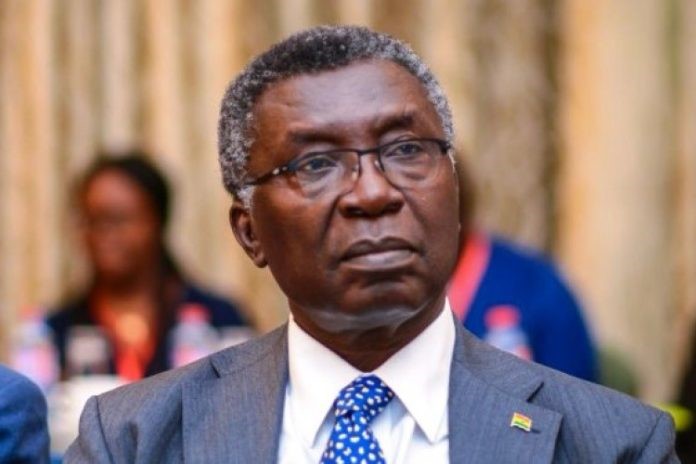 Former Minister of Environment, Science, Technology and Innovation, Prof. Kwabena Frimpong-Boateng has disclosed he was ousted from the ministry because he was impeding some government officials from indulging in galamsey.
The former minister says he became a stumbling block to many who were engaging in illegal mining otherwise known as galamsey.
He says the release of licenses to certain individuals to engage in small scale mining –which is galamsey in disguise –wouldn't have happened under his leadership.
READ ALSO: 'Arrest Wontumi if you have balls' – Captain Smart dares Akufo-Addo
According to him, some members in the New Patriotic Party masterminded his removal to pave way for them to put their agenda to fruition.
"There was an orchestrating scheme even within the party and government to get me out… why is it that when [I left, now everybody is in the forest?
"At that time (when I was minister), you dare not enter the forest," the heart surgeon said in an interview on Accra-based Okay FM.
The former head of the Korle-Bu Cardiothoracic Centre also refuted claims that some 500 missing excavators that were seized from illegal miners in 2020 went through his hands.
"But let me tell you, I did not take one excavator for anything, and they know the truth. Now things are coming up; we know those who are behind it and the party people who are there," he added.
READ ALSO: 'Nana Addo is a galamsey kingpin' – Captain Smart reiterates despite suit threats from Presidency
Source: Onuaonline.com|Ghana