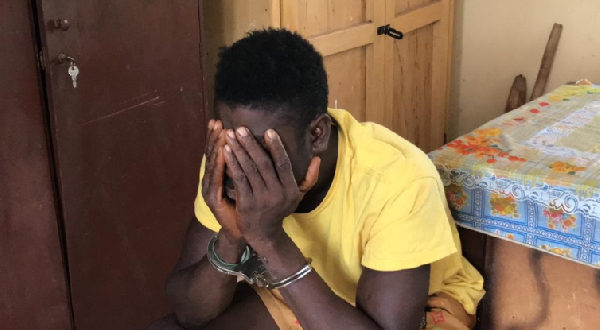 At Kentey, a community in the Nkwanta South municipality of the Oti region, a young man has been arrested for his alleged intimacy with a female goat.
The young farmer, Kwaku Atta, 23, was reported to the police Saturday, May 20, 2023, by owners of the goat upon suspicion of the act according to the Nkwanta South Divisional Police Command.
The owners, following their suspicion monitored the goat and confirmed for themselves during one of Kwaku's escapades with the ruminant.
Reports indicate the owners had to poison one of their goats to death to avoid the incursion of bad omen because Kwaku had been having sex with them.
Following his arrest, his pregnant wife reportedly left their matrimonial home.
The suspect's mother, Ndebechie Atta, also admitted that her son, Kwaku was once caught in the act but insisted he was falsely accused since there was no evidence to prove the act.
The police have said Mr. Attah will be charged with unnatural carnal knowledge. He has been granted bail whilst investigation is ongoing according to Accra-based Adom FM.
READ ALSO: Assin Fosu: 33-year-old woman arrested for attempted murder of mother for alleged rituals