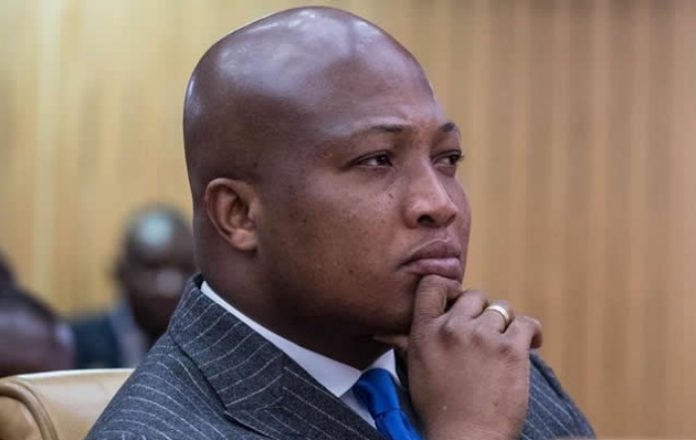 North Tongu lawmaker, Samuel Okudzeto Ablakwa, appears disappointed over the rank broken by some Minority Members of Parliament (MPs) to get the new ministerial nominees approved.
In a post made by the Legislator minutes after the approval in Parliament Friday, March 24, 2023, he described the development as a betrayal of trust.
"There is no knife that cuts so sharply with poisoned blade as treachery," he posted on his Facebook wall and tweeted a picture of same on his twitter handle.
— Sam Okudzeto Ablakwa (@S_OkudzetoAblak) March 24, 2023
The stance taken by the Minority prior to the vetting of the nominees inspired hope for the caucus to get the President reduce its government size after series of press conferences and releases from both the opposition National Democratic Congress and the Minority canvassed for rejection of the nominees.
But after putting the approval to secret balloting following a back and forth on the report submitted by the Appointments Committee, all six nominees got approved despite the numerical advantage by the Minority to have at least split the votes following the absence of two Majority MPs and one from the Minority who has been bared from engaging in proceedings by court over dual nationality.
Announcing how the House voted, Speaker Alban Kingsford Sumana Bagbin said:
"Honourable Members, at long last collation of votes has ended.The register has 275 eligible voters, 3 voters were absent so 272 did exercise their franchise. The results of the voting are as follows; Honorable KT Hammond 154 Yes, 116 Nos, rejected 1, Bryan Acheampong, 167 Yes, 98 Nos, rejected 4, abstention 3. Stepehn Asamoah Boateng 147 Yes, 122 Nos, 3 abstentions. Mohammed Amin Adams 152 Yes, 117 Nos, rejected 1, abstentions 2. Osei Bonsu Amoah 149 Yes, 120 Nos, abstentions 3, Stepehen Amoah 146 yes, 123 nos, 3 absentions."
"The House has accordingly approved the nominations of the following persons as ministers and a deputy minister in accordance with 79(1) of the constitution," he indicated.
READ ALSO: W/R: Concerned members of NPP criticise MPs for taking sides ahead of presidential primaries
By Felix Anim-Appau|Onuaonline.com|Ghana