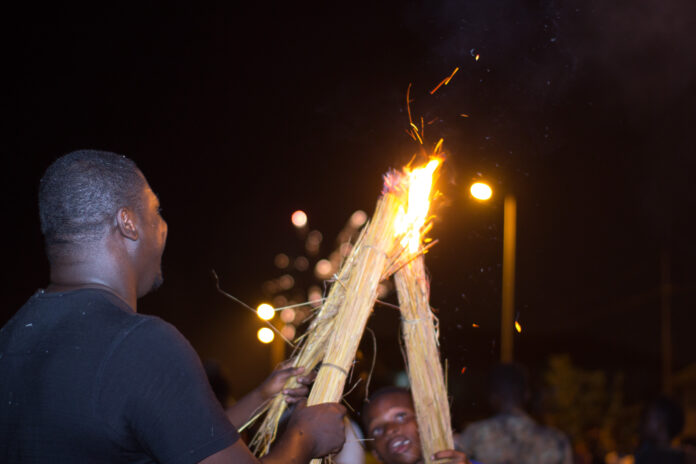 14-year-old Masawudu Abdul Aziz died from a stray bullet during a fire festival at Aboabo, a suburb of Kumasi in the Ashanti region.
Residents of the area have resolved to help the police identify and arrest the perpetrators.
An autopsy conducted on Masawudu revealed he sustained multiple shots on his rib.
Family sources say three bullets were retrieved from his body.
READ ALSO: Black magical powers, wound infliction characterise Fire Festival in 5 Northern Regions
Masawudu will be buried tomorrow, Saturday, July 29, 2023, in accordance with Islamic rites.
The police is relying on a CCTV camera footage to identify the perpetrators.
They have asked residents to also assist them with information that will lead to the arrest of the perpetrators.
Family of the deceased have also commenced an independent investigation to help the police arrest the people involved in the shooting incident.
Another individual who also sustained gunshot wounds is responding to treatment at the Komfo Anokye Teaching Hospital.
Masawudu died on the spot when he was hit by a stray bullet during a fire festival at Aboabo on Thursday night, July 27.
READ ALSO: He ate my period blood but now wants my best friend – Worried lady on Confessions with Ms Nancy