A 13-year-old class 6 pupil of Carefield School Complex at Bawjiase, a town near Kasoa in the Awutu Senya East district of the Central region has saved about fifty (50) pupils of the school from an accident while on their way home last month.
Augustine Nii Odoi Laryea, who is now the hero of the school had to step on the brakes of their school bus when the accident became imminent, to help save himself and other colleagues who were on the bus.
Narrating the incident on Maakye Friday, August 11, 2023, Augustine says their bus driver, now deceased, was driving carelessly on their way from school, something unusual of him.
READ ALSO: W/R: 12-year-old girl dies after attempt to abort pregnancy failed
"When we closed from school and the bus was coming, the driver was driving carelessly so when we got to the Opembo bridge getting to Bawjiase from Kasoa, the bridge is under construction so the driver was giving way for an oncoming 'aroglass' (a wooden cargo vehicle)."
Nii Laryea continued that, he realized their bus was falling into the pit under the bridge. That, he said made him turn to look at the driver who was driving differently from how he usually does.
"So, I saw some foamy substance coming from his mouth and he had become weak. When I saw that I stepped on the brake of the bus and everyone started screaming and shouting. Some people were even insulting me."
The young hero continued that, their school caterer who was also on the bus with another teacher rushed down to chock the bus. Augustine's shouts to his colleagues to get off the bus amid the screams and insults got everyone off.
READ ALSO: From Eric's Diary: In defence of a mother  I am Yvonne Nelson
According to him, the driver was rushed to the Bawjiase Hospital and transferred to Buduburam where he was pronounced dead.
Augustine said one of the teachers took him from class to class, telling the pupils to address him as "hero" from that day onwards as per an order from the school's headmistress.
Meanwhile, his mother, Emelia Assah Laryea, has been telling OnuaOnline the other driver of the bus was curious about Augustine's knowledge on cars and driving and took him to the bus and started questioning him on what he knows about vehicles.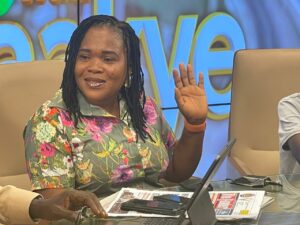 The school is scheduled to do a graduation next month and the Parent Teacher Association (PTA) has decided to award him during the celebration.
When asked on the show what he wants, Augustine mentioned laptop but his mother said his father had already bought one for him. He settled on a mobile phone afterwards which was shot down by Captain Smart because he said the boy is young.
Some viewers and listeners who phoned-in requested for the mother's contact to send the boy some MoMo for his heroic deed.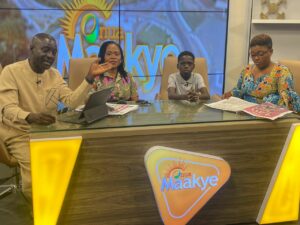 READ ALSO: B/R: 5 pupils killed in an accident involving a school bus at Terchire – Adrobaa highway