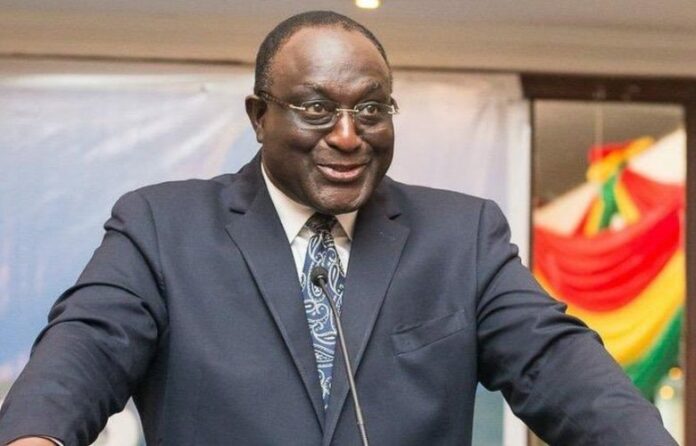 2024 flagbearer aspirant for the ruling New Patriotic Party (NPP), Alan John Kwadwo Kyerematen has revealed a ten-point agenda plan for the transformation and modernization of the party should he be elected flagbearer in November.
Dubbed " Transformation and Modernizastion of the New Patriotic Party-Agenda 2030," the former Trade and Industry minister among other things envisions to expand the membership drive of the NPP and make it more attractive to the youths and women.
Mr. Kyerematen has plans to set up a scheme to incentivise loyal party members.
Below are the formulated 10-point agenda by Alan John Kwadwo Kyerematen.
1. Aggressively expanding the membership base of the Party, focusing particularly on the Youth and Women, and introducing a Membership Reward Scheme to incentivize Party members.
2. Enhancing the financial strength of the Party by establishing commercially viable medium and large scale Party-owned business enterprises, and other investment activities.
3. Promoting the welfare of Party Executives and other officials of the Party at all levels of the Party structure, including but not limited to the payment of salaries/allowances, and the establishment of a Pension Scheme for Party officials.
4. Strengthening the management, organizational and operational efficiency of the Party's Field Executives and Administrative staff.
5. Building the Policy research and analytical capacity of the Party.
READ ALSO: Bawumia has done nothing for northern Ghana – Lambussie MP
6. Integrating more fully the Party's External Branches into the activities of the Party, as well as identifying talents to fill executive positions in government.
7. Strengthening Government-Party relations and interactions by institutionalizing regular consultations on matters related to government and party administration.
8. Reviewing the Party's Constitution and other legal instruments to respond to and reflect current political dynamics.
9. Establishing strategic partnerships between the Party and relevant local and international institutions and organisations, including political affiliations.
10. Modernizing Party infrastructure and other facilities of the Party across the country.
READ ALSO: NPP flagbearer race: Ejisumanhene sticks his neck out for Alan Kyerematen's victory