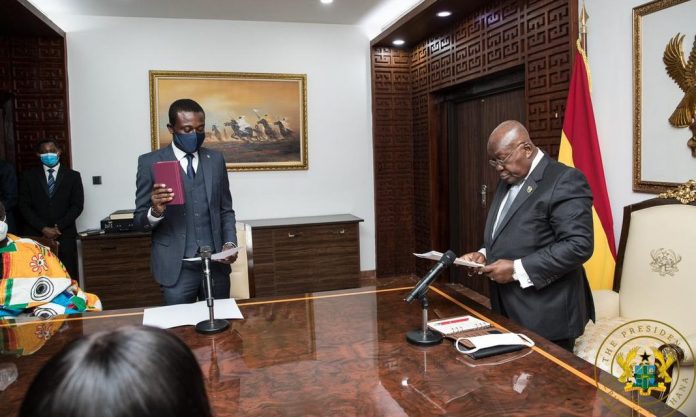 Anti-corruption campaigner, Vitus Azeem, has asserted the Office of the Special Prosecutor has not met the expectations of Ghanaians since its creation.
He says many Ghanaians expected the office to curb the issue of corruption to the barest minimum, but has not been able to achieve that after over half a decade of its existence.
READ ALSO: OSP investigates over 120 cases as high profile names pop up
Mr. Azeem says the pace with which investigations are carried out at the office spells failure in terms of its expectation in the fight against corruption.
He was commenting on the half-year report issued by the office on the cases it is pursuing and those it has completed on TV3's Midday Live Wednesday, January 4, 2023.
"I still think that the office has not been able to meet the expectations of many Ghanaians. When the office was created, the impression was given that it was going to be the panacea for corruption in the country that it will be able to curb corruption.
"But the pace at which investigations are going on, for now there are just two prosecutions pending and there are just also about three cases that have been concluded. In that case, if there are five cases in about one year, I don't think it is something that can curb corruption in the country," he indicated.
He, however, admitted the office has challenges which must be addressed by the government and be provided with the needed resources to enhance their operations.
By Felix Anim-Appau|Onuaonline.com