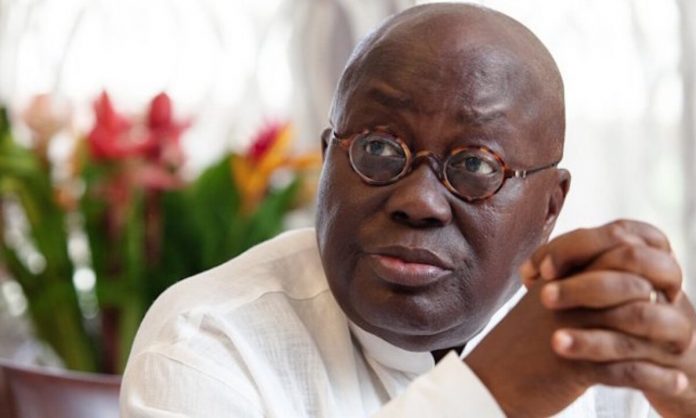 President of the Republic, Addo Dankwa Akufo-Addo, has admitted Ghana is in hard times, the reason his government has gone to the International Monetary Fund for bailout.
During his address to the nation Sunday, October 30, 2022, the President said his interaction with citizens during his tour of 9 out of the 16 regions indicate Ghanaians want him to bring back the Fellow Ghanaians format to talk about the economy.
"…And, since July, when the Government took the difficult decision to go to the IMF to seek support, I have been speaking publicly at different fora on the subject of the economic difficulties we face, especially during my recent tours, so far, of nine (9) regions, and interacting directly with you, the Ghanaian people. It is also true that many of you have felt the need for me to come back to the Fellow Ghanaians format, that brings us all together.
"For us, in Ghana, our reality is that our economy is in great difficulty. The budget drawn for the 2022 fiscal year has been thrown out of gear, disrupting our balance of payments and debt sustainability, and further exposing the structural weaknesses of our economy," he indicated.
The President reemphasised that his admission of the crisis bedevilling the nation is not an exaggeration since its history has never been recorded with the contributing factors being unprecedented.
"We are in a crisis, I do not exaggerate when I say so. I cannot find an example in history when so many malevolent forces have come together at the same time. But, as we have shown in other circumstances, we shall turn this crisis into an opportunity to resolve not just the short-term, urgent problems, but the long-term structural problems that have bedeviled our economy," he emphasised.
He asked Ghanaians to understand and appreciate the difficulties as the reason government sought a bailout from the IMF.
"I urge us all to see the decision to go to the International Monetary Fund in this light. We have gone to the Fund to repair, in the short term, our public finances, and restore our balance of payments, whilst we continue to work on the medium to long-term structural changes that are at the heart of our goal of constructing a resilient, robust Ghanaian economy, and building a Ghana Beyond Aid," he noted.
By Felix Anim-Appau|Onuaonline.com