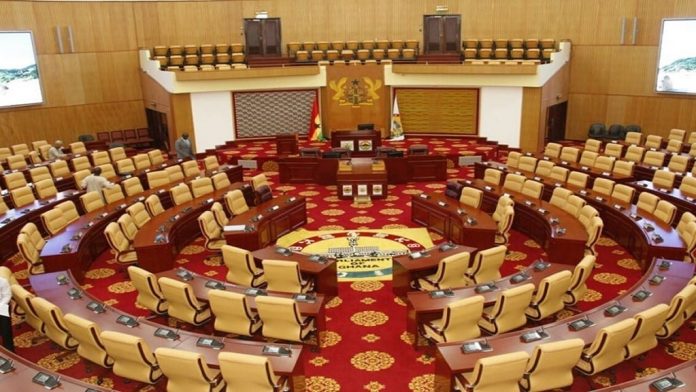 Parliament has approved a $750million loan facility which Member of Parliament for Bongo, Edward Bawa, insisted the House didn't constitute quorum to approve.
The loan, which the International Monetary Fund had advised Parliament to approve to salvage government on its expenditure was earlier rejected by the Minority who demanded clarity on the purpose.
During his speech to end a three day retreat for Minority MPs at Ho Sunday, July 17, 2022, former President Mahama said the Minority was still not going to consent to the facility until the inconsistencies surrounding it had been rectified.
Prior to that, Ranking Member of the Finance Committee in Parliament, Cassiel Ato Forson had told TV3 until some discrepancies in the agreement are cleared, the Minority were not going to approve it.
The Ajumako Enyan Essiam MP had said the IMF as a foreign partner could only give an advice but not an order to Parliament since the House does not respond to them.
He had explained the loan agreement as stated in the budget is €750million whilst the one presented to Parliament which the IMF advised on was a billion dollar.
This, according to Mr. Ato Forson formed part of the issues that needed to be addressed before the passage of the loan.
But on the floor Wednesday, July 20, 2022, when the Speaker announced the facilty has been approved, Mr. Bawa indicated the House hadn't reach quorum to approve the loan but was asked to sit.down by his own colleagues.
By Felix Anim-Appau|Onuaonline.com