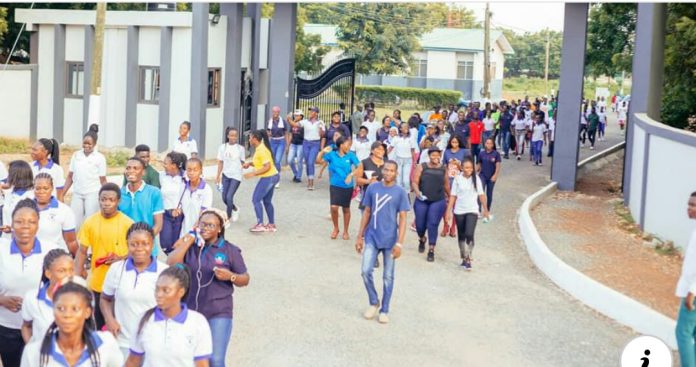 Leadership of the Teacher Trainees Association of Ghana (TTAG) has appealed to government to maintain payment of the trainees allowance even if it becomes requirement for the International Monetary Fund (IMF) bailout.
The association says it's major fear is government scraping the teacher trainees allowance as Ghana commences deliberations with IMF for a bailout.
The teacher trainees say their fear is premised on the fact that even without the bailout, the trainee's allowance has delayed for over two semesters.
President of the Ashanti, Bono and Ahafo regions of the Association (TTAG ASHBA) Dennis Kwabena Adu whiles delivering his keynote address at the sector's 26th delegates conference noted the Association's utmost fear is that the most touted student's allowance may be scraped as part of the IMF conditionalities.
Master Adu explained that "we want the government not to consider cancelling the allowance. I say this because when the allowance is cancelled, thousands of students who really depend on the allowance for survival will be sidelined. I must confess that it was the allowance that encouraged most of us to attend the colleges and it is the same allowance that has sustained some of us. In fact some of us depend on the allowance to pay our fees and buy books"
During the 26th Conference of the TTAG, the issues of delay in payment of allowance and inadequate hostel facilities took centre stage.
The students after applauding government for restoring the allowance further appealed for the two semester arrears be paid to ease students off the heightened economic tension they are faced with.
By Nana Asenso-Mensah|AkomaFM|Onuaonline.com