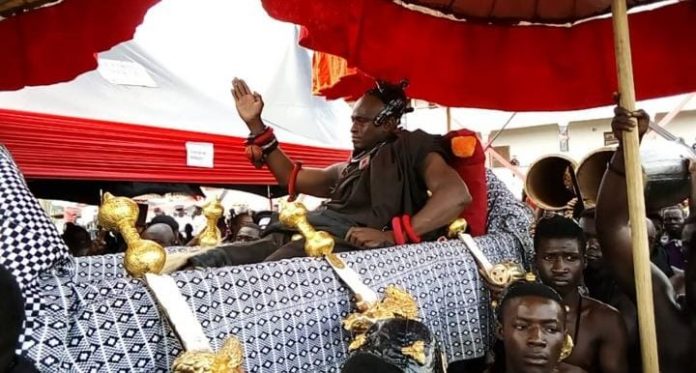 Chiefs and Kingmakers of the New Juaben Traditional Area have sworn in the Omanhene elect, Nana Kwaku Boateng III known in private life as Odehye John Kwadwo Yeboah Gyamfi.
The New Chief has succeeded the late Daasebre Oti Boateng and would be the overlord of the new Juaben State.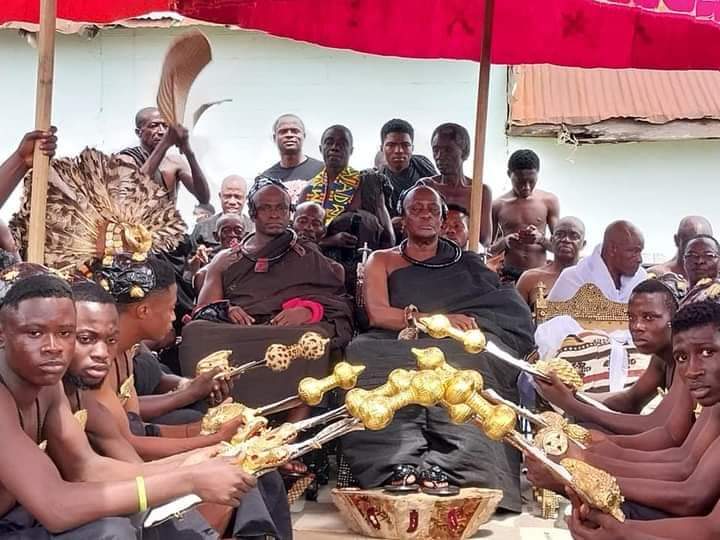 The peaceful and colourful ceremony was attended by all the divisional and subdivisional chiefs, Muslim chiefs, political leaders, the clergy and some government officials.
Omanhene Nana Kwaku Boateng lll was ushered in state by Gyaase and was introduced to New Juabenman as the Omanhene.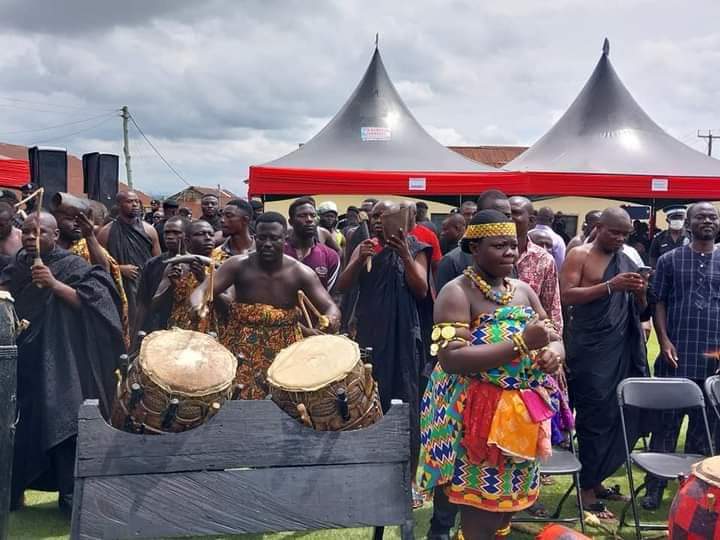 For the first time in 29 years, the 'Black Stool' which symbolise the power and authority of the New Juaben People came out from the stool room.
Nana Kwaku Boateng lll was made to swear to the stool and commit to serve in diligence and in truth.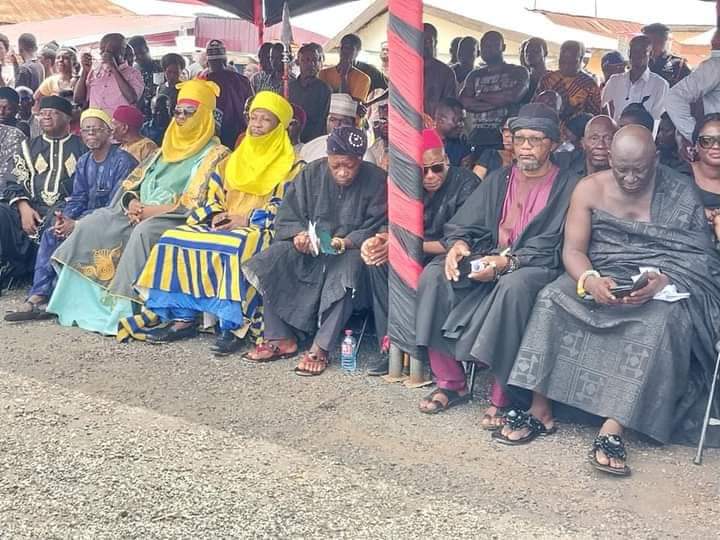 The Omanhene promised to serve his people in humility and help influence development of New Juaben.
"I promise you that I will ensure unity and togetherness in New Juaben and extend to old Juaben. I will use my strength and work hard to bring development to New Juaben . I Nana Kwaku Boateng will not give up on you," he swore.
All the Chiefs in New Juaben by customs and tradition also swore before Nana Kwaku Boateng lll and pledged their commitment to serve him and the traditional authority.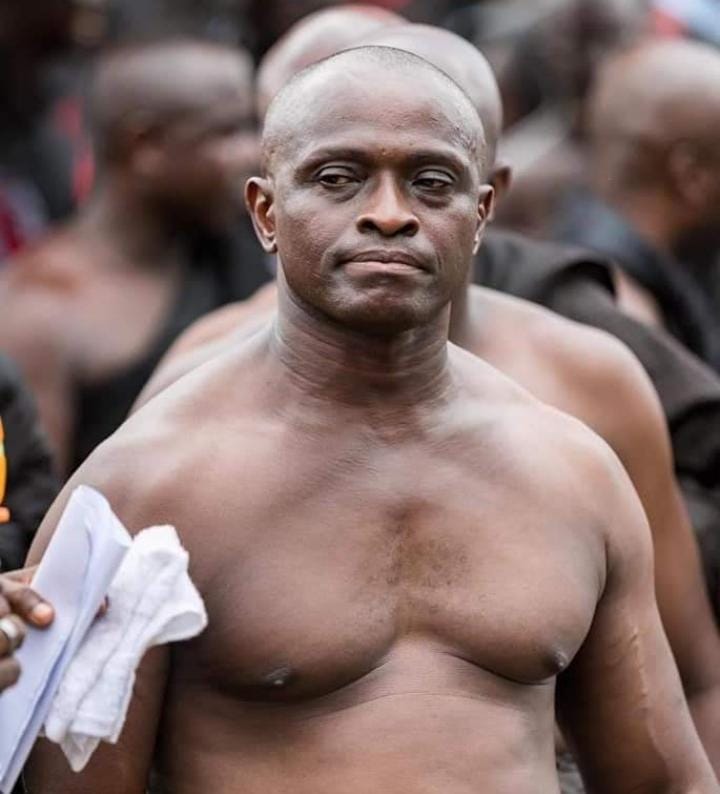 The Omanhene was carried in a palanquin and paraded in State and on the Principal Streets of Koforidua.
Asante Juaben Omanhene, Daasebre Otuo Serebour II reminded Nana Kwaku Boateng lll to lead in truth and humility and instil unity among his people for development.
"Chieftaincy is a sacrificial work. What you do and say, would be appreciated in your absence. Do not lie to the people, else they will lie to you.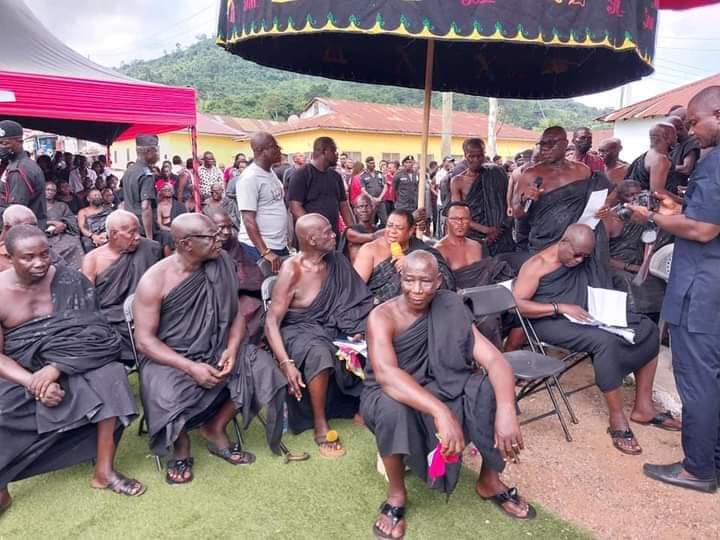 "There is no big stool anywhere. Your attitude and works would depend on whether the stool should be big or small. Your citizens' wellbeing and developmental projects depend on you. Respect us and we will respect you," he advised.
Source: Yvonne Neequaye|Onuaonline.com|Ghana