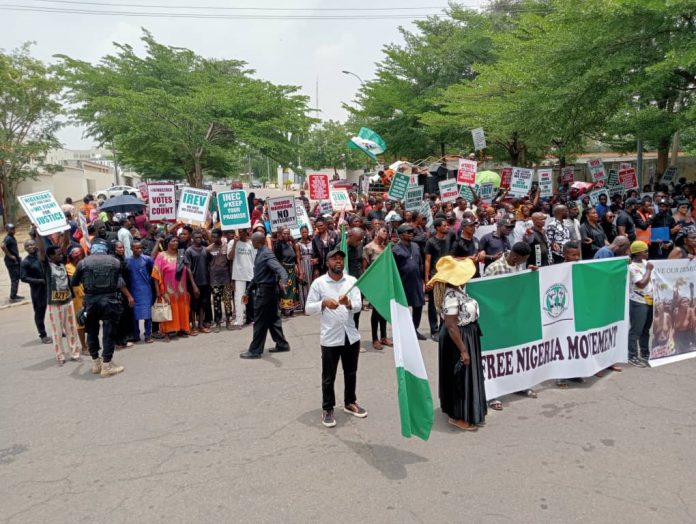 Some aggrieved women on Monday protested half naked in front of the United States Embassy in Abuja over the outcome of the 2023 presidential election.
The women, who are members of the Free Nigeria Movement, were at the US Embassy to report the alleged fraud that happened during the 2023 polls.
The protesters, who were armed with various placards, called on the US Government to place a visa ban on the instigators of violence during the poll.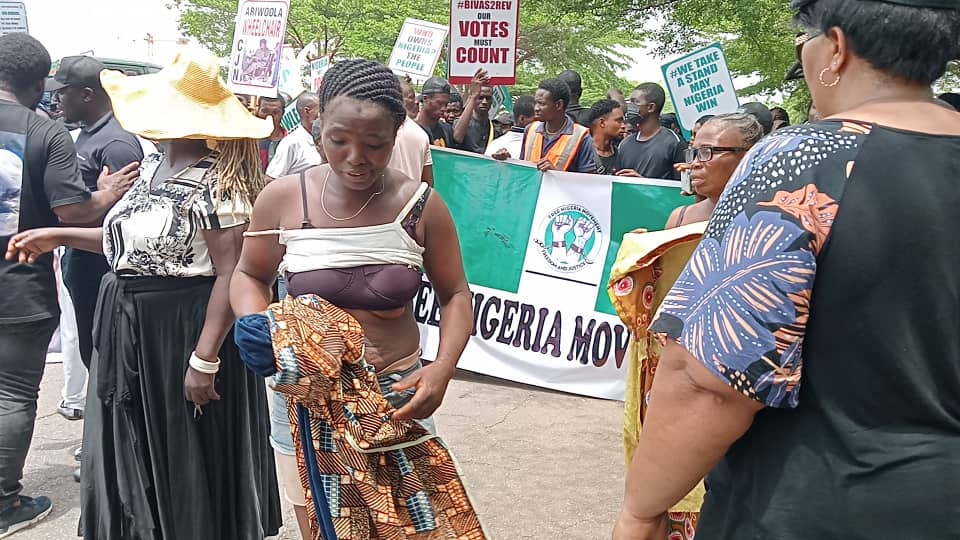 READ ALSO: Nigeria 2023 Election: Peter Obi to contest presidential results in court
Bola Ahmed Tinubu of the All Progressives Congress (APC) was declared winner of the February 25 presidential election by the Independent National Electoral Commission (INEC).
Tinubu was declared winner of the polls amid claims of electoral fraud and massive rigging at various places in the country.
His closest challengers, candidates of the Peoples Democratic Party (PDP), Atiku Abubakar and Peter Obi of the Labour Party have since petitioned the Election Tribunal to seek their separate redress.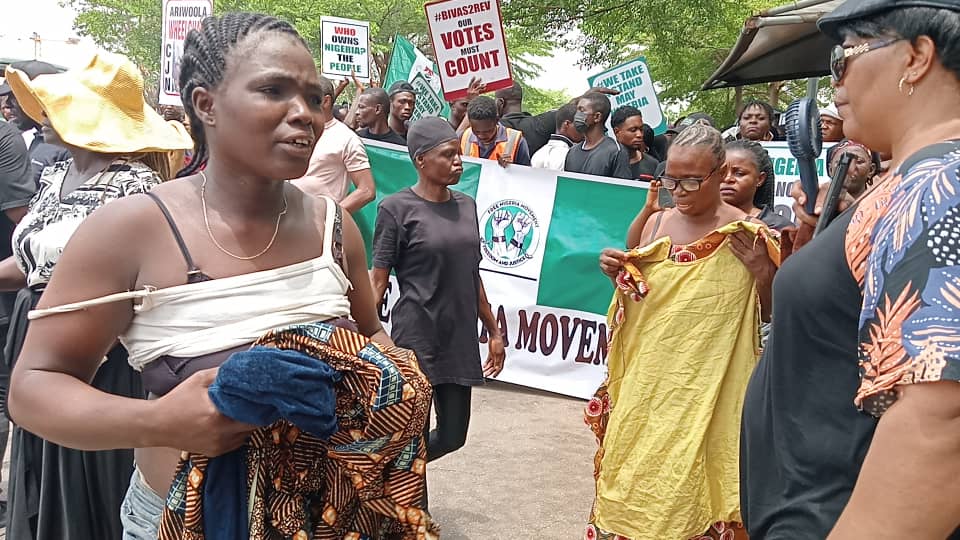 READ ALSO: Election 2023: US gov't warns its citizens in Nigeria ahead of tensions preempting Saturday's polls
Source: Daily Post