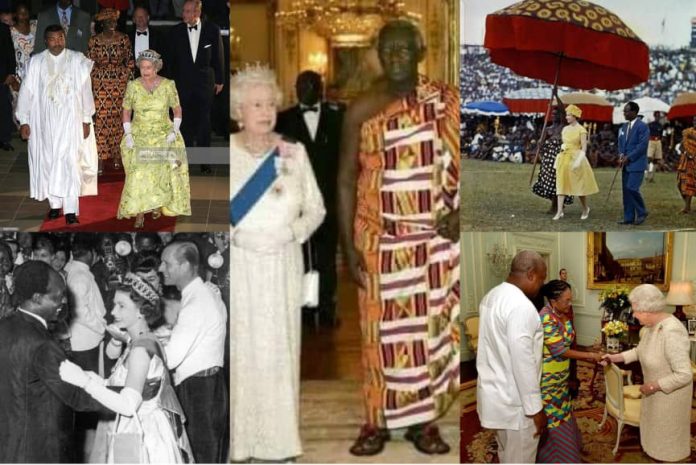 Born Elizabeth Alexandria Mary in April 21, 1926, at Mayfair, London, United Kingdom, Elizabeth was the longest-lived British monarch and the second-longest reigning sovereign in world history, only behind Louis XIV of France following her reign and coronation in February 6, 1952 and June 2, 1953 respectively until her demise on September 8, 2022.
As head of the Commonwealth and former head of state of Ghana after her independence before attaining a republican status, the ties between the office of Ghana's presidency and the Buckingham Palace has existed for decades.
Aside from Kwame Nkrumah whom she met in 1961 after Ghana attained a republic status, Queen Elizabeth II encountered all of Ghana's presidents in the Fourth Republic except President Akufo-Addo until her demise on September 8, 2022.
Check out some of the moments the late queen had with Ghana's former presidents.